After reading a post over at Miss Beth's about trackback issues, I noticed something strange: lots of blogs on-line journals ;) are not showing as updated since April 6th or 7th. This encompasses those on WordPress, Moveable Type, Typepad, Blogger, and a few other hosts/platforms.
If you can, you should ping Blogrolling directly at "http://rpc.blogrolling.com/pinger/" or go to Blogrolling.com and use the manual pinger. There have been many issues in the past (can't complain too much, it is a free service) with the weblogs.com updates not going to Blogrolling. Do not rely on Pingomatic.com, they have been going up and down.
If your software allows adding more ping address', add them. Cannot hurt. Except with Technorati, which, according to rumor, will blacklist anyone sending out multiple pings too often.
You can go here to see what all the ping address' are. Don't over do it, though.
Why should you make sure you show as updated on a blogroll? Readers. If someone sees you are update, they might pop over and see what's up. Also, if you are showing as updated on some lists, such as Blogs For Bush or Homespun Bloggers, it helps your ranking a bit in the Ecosphere.
Do you have an interesting post? Or just a post?

Want it spread around? Well, go ahead and link it up! Otherwise, Cynthia McKinney may pop you one, or worse!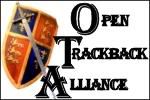 Send a trackback to this post, but don't forget to link it.

If you liked my post, feel free to subscribe to my rss feeds.