It's that time of the week again! Do you have an interesting post you want to share with everyone? The official Surrender Monkey of the Democratic Party says to do what the Lefties don't, since they all have the same talking points: link it!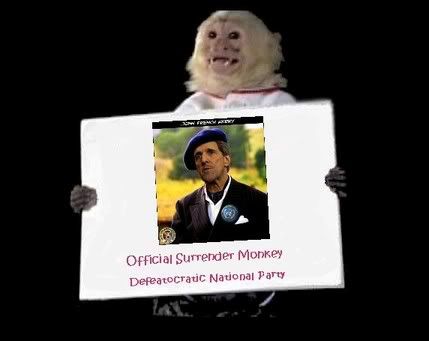 Seems as if Monseiur Kerry is "thinking hard" about running in 2008:
UNITED NATIONS (Reuters) – Former Democratic presidential candidate John Kerry said on Thursday he was seriously thinking about another White House bid in 2008 and will decide before the year is out.

"I will make that decision toward the end of the year, but I'm thinking about it hard," Kerry said in response to a question at the Latin Economic Forum at the United Nations.
So, once again, he is giving hope to Moonbats everywhere, yet, is unable to actually make up his mind. I'm thinking he will announce it sometime in 2009, kinda like he came out with his Iraq plan months after the election.
PS: the temptation to photoshop the picture at the story and flip the flag was succesfully beaten down with a large pointed stick and a bunch of bananas.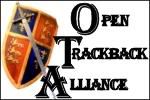 Send a trackback to this post, but don't forget to link it.

If you liked my post, feel free to subscribe to my rss feeds.