From Zombie, we get
While there have been intense arguments in the media recently about hints of anti-Semitism which have erupted at New York's Occupy Wall Street protest, very little attention has been paid to similar problems cropping up at other "Occupy" events around the country.

Below you will find some photographs and a video taken at the Occupy Los Angeles encampment which reveal how there is a growing encroachment of anti-Semitic "Jewish bankers" conspiracy theories becoming more and more evident at these events. Obviously not everyone at the "Occupy" protests is an anti-Semite, but the fact that these statements and views fit so neatly into the whole anti-banker milieu, and often go completely unchallenged by fellow protesters, should give everyone cause for concern about where this whole movement is heading.
A big point is that the anti-Semites are largely ignored by their fellow protesters. When ugliness would show up at Tea Parties, those bringing the ugly would be asked to leave by the Tea Partiers. At the Occupy protests, they are, at best, allowed to push their hateful messages. At worst, the Occupyers agree with the messages.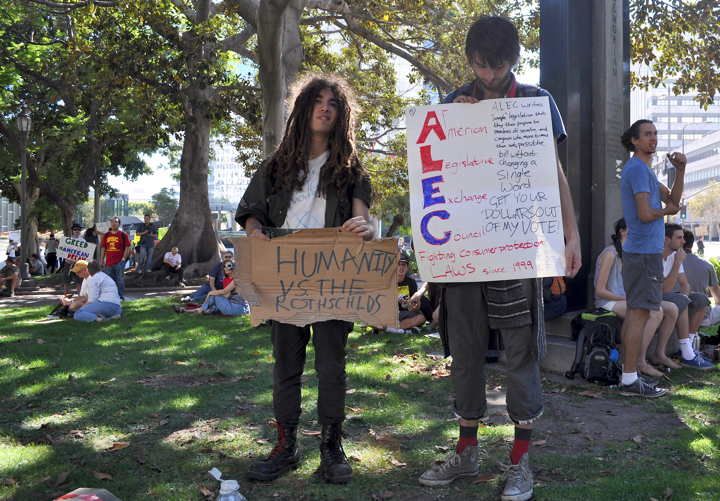 Wow, they sure look like the vast majority of Americans, eh? Make sure you head over for many more photos and videos, along with an explanation of the above picture.

If you liked my post, feel free to subscribe to my rss feeds.