Coffee and rice have pretty much survived multiple warm and cool periods through the Holocene. While coffee beans go back much further, the first use of them as modern coffee goes back to the 1400s. Rice goes back at least 10,000 years. But, because you refuse to put yourself in debt to get an EV, send your money to government to redistribute, and surrender your freedom, they could maybe possibly be gone
Former White House Chef Sam Kass Says Products Like Coffee, Rice Will Be 'Largely Unavailable' in 30 Years

Worsening climate change threatens the future of our food, according to former White House chef Sam Kass.

Kass not only served as the Obama family's primary chef in the White House, but he also took on policy work while in D.C., serving as the executive director of former first lady Michelle Obama's Let's Move initiative and becoming the White House's first-ever senior adviser on nutrition. Now, he is turning his attention on creating a discussion about sustainable food and agriculture practices.

"A number of foods that we hold very dear to our hearts and largely take for granted are under a real threat," Kass tells PEOPLE. "And you're seeing in the future, we're on track for a lot of those to become quite scarce and some really to be largely unavailable to most people and others just significantly increased in cost."

Such products include everything from wine and chocolate to coffee, shellfish and rice, he says.

He adds: "Food and agriculture is the number two driver of greenhouse gas emissions globally and uses about 70% of the world's waters. It's the number one driver of deforestation, land use change. It's really at the center of a lot of these environmental issues."
So, what's his solution? The article doesn't really say.
Kass emphasized this sentiment at the "$500 Dinner" last week in New York City. The name of the Knorr-sponsored dinner was not based on diners' bills; instead, the "$500 Dinner" was an event where Kass served a meal that cost $72 per person to make today — but in 30 years, the same dinner would cost $566.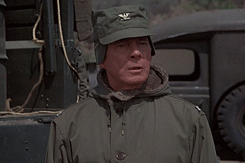 What happens if this doesn't happen? Will anyone even remember his prognostication of doom and call him on it? These same types of people have been predicting environmental food doom for 50 years. In past centuries they blamed it on witches. Just a scam.

If you liked my post, feel free to subscribe to my rss feeds.