They won't give up. Ukrainians are dying, Around a million have left the country. The nation is being destroyed, and all the cult can think about is their doomsday cult beliefs
Russia's invasion of Ukraine could set back fight against climate change — or turbocharge it

There are few subjects on which most Democrats and Republicans agree, but Russia's unprovoked invasion of Ukraine has created at least two sources of bipartisan consensus: that Russia should be punished for its actions and that the West's ability to do so effectively is hamstrung by Europe's dependence on Russian gas and oil.

As soon as the conversation pivots to what to do about that dependence, however, the answer splits along the usual partisan lines, with Republicans and the oil and gas industry calling for more U.S. production of fossil fuels, and environmentalists and Democrats arguing that the war demonstrates the need to immediately transition to cleaner sources of energy such as wind and solar power.

On Wednesday, two Republican senators, Marsha Blackburn of Tennessee and Dan Sullivan of Alaska, sent President Biden a letter outlining steps he could take to boost U.S. oil and gas production. "Joe Biden has given up the best defense we had against Putin's evil vision for the world — energy independence," Blackburn said. "We need to make America energy independent again. It's time to divest from Russian energy and stop funding Putin's war, and reauthorize the Keystone Pipeline."
That makes quite a bit of sense to the average American. But, not to a climate cultist, especially the big wigs who do not have to worry about the rising cost of fuel, which makes everything else go up, including food.
In response, some Democrats have said that not only would building new fossil fuel infrastructure like the Keystone XL oil pipeline worsen climate change, it would have little if any effect on U.S. energy independence. Even if the U.S. produces more than it consumes, if it remains a large consumer of oil and gas it is vulnerable to price spikes caused by foreign supply disruptions.
Yet, those same Democrats refuse to give up their own use of fossil fuels.
Rep. Sean Casten, D-Ill., told The Hill this week that instead of trying to produce more fossil fuels, Congress should pass Biden's Build Back Better proposal to invest in deploying clean energy, electric vehicles and energy efficiency improvements. "If we make our vehicles more efficient, if we make our homes more efficient — that reduces the need for oil and gas regardless of the source," Casten said.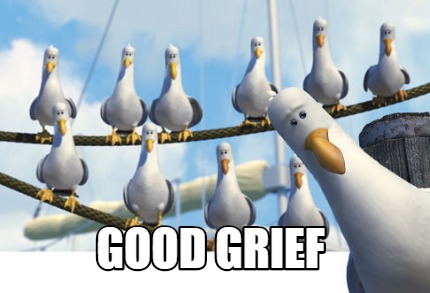 Countering Russian aggression toward its neighbors is not the only thing that's at stake in this debate, as the effort to prevent catastrophic climate change may hinge on how the Western democracies — which produce a disproportionately large share of the greenhouse gas emissions causing climate change — respond to the current crisis.
Piss off, wankers.
The reluctance to change long-term U.S. energy policy in response to the current crisis in Ukraine is understandable, since neither passing Build Back Better nor approving the Keystone XL oil pipeline will actually change the outcome in Ukraine, nor will a U.S. boycott of Russian oil, since Russia can still sell its oil elsewhere. What's really at stake isn't the West's leverage against Russia in 2022, it's the world's dependence on fossil fuel producers in the coming years, because selling new fossil fuel leases or approving new pipelines locks in future fossil fuel development. Conversely, beginning the process of permitting and purchasing the means of producing energy from sources like wind and sun would ensure a cleaner energy portfolio in the latter half of this decade.
Meh, to hell with those Ukrainians, right, we have the climate crisis to deal with! Wankers.

If you liked my post, feel free to subscribe to my rss feeds.