This is usually about the time the climate cult starts coming out with their lists of Cult Approved Christmas gifts. Time Magazine is out of the gate first
Holiday Gifts That Actually Fight Climate Change

If you're stuck on what to buy as Christmas gifts this year, a Swiss start-up has a suggestion: some carbon dioxide.

Climeworks AG owns the world's largest direct-air carbon capture facility, in Iceland, where dozens of machines suck in air and filter out the CO2, so it can be stored permanently underground and prevented from contributing to global warming. For 85 euros (about $96), Climeworks will remove and store 85kg of CO2. You'll be emailed a gift certificate to send to your loved one, helping them assuage their guilt over flying across the country, eating a lot of meat or other carbon-intensive activities they plan to engage in over the holidays. The company calls it "the world's most sustainable gift."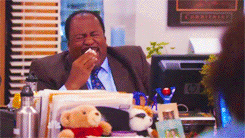 Trying to give a gift that helps rather than harms the climate is a greenwashing minefield: from unnecessary "eco-friendly" gadgets that your friends and family won't use, whose production emits greenhouse gases, to less credible carbon offsetting schemes, which lack robust design and monitoring. It's probably fair to say, as most climate experts I've consulted do, that the most sustainable thing to give at Christmas is nothing at all.
It's a good way to make sure you're not invited next year.
What else can you do?
Donate to Climate Change Organizations
Essentially, you're pretending to give them a gift which is really to salve your own climahypocrite conscience
If you can shift someone out of their car and on to zero or low-carbon transit, they'll save roughly 404 grams of CO2 per mile travelled. You could buy them a used bike—cheap ones go for around $100. Or, pre-load $20 on a card for your local public transit system. The latter may be a little unsexy, but it has the added benefit of supporting a sector that is crucial for the climate and in dire financial straits thanks to falls in ridership during the pandemic. Maybe put a bow on the card.
Buy the wife/girlfriend a bike and they'll immediately be mad, thinking you think they're fat. A card for the bus? GTFO
For longer distances, an Amtrak gift card—available for any amount up to $500—will cushion rail's often prohibitively expensive prices in the U.S., helping your recipient choose trains over flights for their next trip. According to Amtrak, on Northeast Corridor services, travelling on their services produces 83% less emissions than driving alone and up to 73% less than flying.
Yes, take the train, while the Warmist giving the "gift" takes a much shorter flight.
And, hey, how about some lightbulbs? Actually, not that bad, if you do something like Hue lights. Those things are awesome. I have a bunch, linked in to voice commands and timers. You can even get the ones that do different colors (mine are just the standard, would never use the colors).
But a smart thermostat, available from under $100, for example, allows you to control your home's heating and cooling remotely via an app, cutting down on waste. A low-flow shower head, for around $40, can cut water consumption per shower in half while maintaining the high-pressure feel of a normal shower. That reduces the amount of water that needs to be heated. Or, just get them a really comfortable sweater that they won't want to take off, ideally from a thrift or consignment store.
Thermostat is not bad, but, some may not know how to use it, and really, most people end up just setting a temperature and leaving it there. It's actually worse to be continuously changing the inside temp up and down daily. They've love you if you give them a low flow shower head, eh? They'll think it's a suggestion to shower more. Then the piece jumps into vegan/vegetarian foods and weird climate clothes. These people are nuts.

If you liked my post, feel free to subscribe to my rss feeds.