How many times have I written that 'climate change' is your fault for eating tasty burgers? Lots, right? Now it's the turn of Axios, though not in a sarcastic manner
Climate change is ratcheting up pressure to alter how we grow and consume food,

Threat level: Our food chain generates a large chunk of greenhouse gas emissions annually, mainly from animal products, climate scientists point out.

Details: The UN's Intergovernmental Panel on Climate Change says 21%–37% of global GHG emissions may come from food, while a study by Joseph Poore of the University of Oxford points out that food from beef cattle has the largest carbon footprint per typical serving.
It even comes with this handy dandy cult chart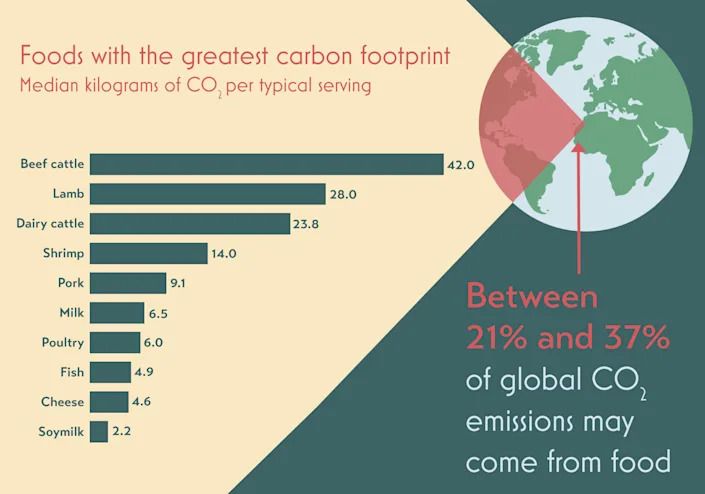 OK, all your Warmists who buy into this propaganda, please give up your own meat consumption.
What's that?
You won't?
Huh.

If you liked my post, feel free to subscribe to my rss feeds.