The very fact that crop production, including for the ingredients to make beer, continues to stay high and even have record crops, is immaterial to Cult dogma. And that water isn't disappearing. They have scary prognostications to make
Yes, climate change could impact the production of beer

Leaders from across the world are in Glasgow, Scotland, for COP26, a United Nations climate change conference. This week, VERIFY has published multiple stories about different issues related to climate change, including carbon emissions and deforestation.

Another issue tied to climate change is its impact on crops.

Researchers say it's hard to make the subject connect with people who are used to going to the grocery store and expecting food will be there. So, they're trying to make the topic more approachable by sounding the alarm about specific foods and beverages with wide appeal – like beer.

That's led to tweets (this one from Greenpeace and this one from EcoWatch) that link to stories that say climate change could impact the supply of beer.
Nothing like citing two unhinged groups who live by fearmongering. And those media outlets (there were a bunch) who are pushing this have joined in. And, since they are trying to make this like a fact check, the next section looks like (taking a screen shot works better)
Sherman?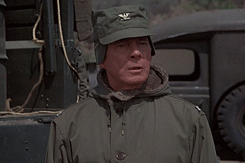 First, there's water. Each gallon of beer requires about five to six gallons of water to produce, according to the World Wildlife Fund. That could be problematic for drought-laden states like California, which has the most breweries in the nation.
California has always been drought -laden. You know what happens? Move the brewery. In fact, many have moved out of California because of their climate and other business restrictions. If you're drinking a beer on the east coast it is most likely produced on the east coast, with a few exceptions.
The second main ingredient is barley, which gives beer its color and flavor. But only 17% of the world's barley is used for beer, according to one study, and most of it is grown in only a few locations that are seeing temperatures rise and yields drop.
Huh
You can find that for many areas. And sometimes the yields are average, sometimes below. Such is life. Of course, the climate cultists says doom is coming soon, so, give up your money, freedom, liberty, and choice to Government.
That study used five different climate models to project what impact a warming climate could have on beer supply, consumption and prices.

"Concurrent extremes of drought and heat can be anticipated to cause both substantial decreases in beer consumption and increases in beer price," the study concluded.

In the study's most severe climate events, researchers estimated the world's beer consumption would drop 16%. That's almost 8 billion gallons of beer, roughly equal to what the U.S. consumes in a year. Even in less extreme climate events, researchers estimated beer consumption would drop by 4%.
Once we start seeing computer models we know this is straight mule fritters. Same models cannot predict the weather with perfection.

If you liked my post, feel free to subscribe to my rss feeds.