The NY Times' Thomas Friedman is very afraid, you know. But, has failed to note what lifestyle changes he's made personally, along with what changes the NY Times has made at their corporate office
The Climate Summit Has Me Very Energized, and Very Afraid

I spent last week talking to all sorts of people gathered for the U.N. climate summit in Glasgow, and it left me with profoundly mixed emotions.

Having been to most of the climate summits since Bali in 2007, I can tell you this one had a very different feel. I was awed by the energy of all the youth on the streets demanding that we rise to the challenge of global warming and by some of the amazing new technological and market fixes being proposed by innovators and investors. This was not the old days — everyone waiting for the deals cut by the priesthood of climate diplomats huddled behind closed doors. This was the many talking to the many — and I am buoyed by that.
Hmm. He took a long, fossil fueled flight over to Glasgow for a conference on killing off fossil fuels?
But for me, there was one question that hovered over every promise coming out of this summit: When you see how hard it's been for governments to get their citizens to just put on a mask in stores, or to get vaccinated, to protect themselves, their neighbors and their grandparents from being harmed or killed by Covid-19, how in the world are we going to get big majorities to work together globally and make the lifestyle sacrifices needed to dampen the increasingly destructive effects of global warming — for which there are treatments but no vaccine? That's magical thinking, and it demands a realistic response.
Interesting. He sees the resistance from people in wearing masks, which barely work to prevent the spread of the Chinese coronavirus, the resistance to Governmental force. The above photo is from the article. That's a lot of people gathered closely together without masks, eh? Sure, they're outside, but, every government recommends wearing masks when outside in large groups. Those are all the type of people who would normally Cooperate with the dictates of government.
Further, and more important, how many of them took long fossil fueled trips to Glasgow? How many of them, the True Believers, the foot soldiers of the Cult of Climastrology, have made lifestyle sacrifices voluntarily? No more fossil fueled travel (whoops, too late), live in a tiny home, make their own clothes, stop eating meat, etc and so on? Giving even more of their earned money to government? Giving up their liberty and freedom?
Really, this is Friedman letting the cat out the bag in noting that people will have to give up their modern lifestyles. We are constantly told that Doing Something about 'climate change' won't require much if anything. Next thing you know we have Warmists like Friedman telling us the truth.
Good news, Gen Zers: You won the debate on climate change. And thanks for that. Both governments and business are now saying: "We get it. We're on it." The bad news: There is still a huge gap between what scientists say is needed by way of immediately reducing use of the coal, oil and gas that drive global warming and what governments and business — and, yes, average citizens — are ready to do if it comes to a choice of heat or eat.
Oops. We can eat or heat. Are you sure you want to continue this, Thom?
We need to stop deluding ourselves that we can have it all — that we can do foolish things like close down nuclear plants in Germany that provided massive amounts of clean energy, just to show how green we are, and then ignore the fact that without sufficient renewables in place, Germany is now back to burning more of the dirtiest coal. This moral preening is really counterproductive.
On, that, he makes a good point. Good luck trying to sell that to other climate cultists. Because doom is coming, and if government doesn't Do Something, like limit your lifestyle, we are doomed, as the rest of his piece notes
Two planets are talking to each other. One looks like a beautiful blue marble and the other a dirty brown ball.

"What on earth happened to you?" the beautiful planet asks the brown one.

"I had Homo sapiens," answers the brown planet.

"Don't worry," says the blue planet. "They don't last long."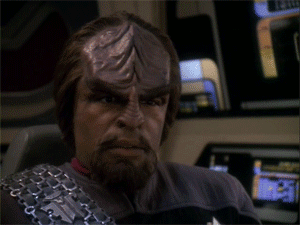 If you liked my post, feel free to subscribe to my rss feeds.