See, because you ate a burger the world is getting super warm which also causes Bad Weather cold
Coffee bean price spike just a taste of what's to come with climate change

Scientists have long warned climate change is coming for our morning coffee and a recent spike in global bean prices could be the first sign it's actually happening.

Global coffee prices are forecast to jump to $4.44 a kilogram this year, according to IBISWorld, after a July cold snap in a major arabica coffee-producing region of Brazil wiped out a third of the crop.

Tom Baker, the founder of Sydney-based Mr Black Roasters and Distillers, noticed the spike when the first shipment this year arrived with a heavy price tag.

"The feeling was almost despair. We were expecting it because everything's gone up. All our costs on every line item," Baker said. "Glass, coffee, paper costs, label costs. It's all gone up – and not just a small couple of percentages."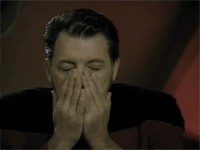 Farmers in coffee-producing regions of Brazil have been grappling with a string of droughts in recent years and while frosts are common in July and August, the suddenness and severity of the most recent event caught producers by surprise.

Freezing temperatures struck in late July after an unprecedented Antarctic front resulted in snow falling in the hills and frost spreading across coffee trees in the Cerrado Mineiro region of Minas Gerais state.

Similar frosts hit farmers in the state of Paraná 40 years ago, forcing many to seek out more stable conditions closer to the equator in Minas Gerais, which is why recent events have come as a shock as the area was thought safe.

The increasing volatility and frequency of extreme weather events in Brazil are attributed to climate change.
Definitely not a cult
I see, after writing this, that Eric Worrall has written on this at Watts Up With That?
I don't believe the determination to blame any unusual event on CO2 has reached peak absurdity.

In the fable of the Emperor's New Clothes, all it took was one child to puncture the mass delusion that the emperor was wearing clothes, when he was actually stark naked. In real life, defenders of the catastrophic global warming narrative are utterly determined to continue, well beyond all reason and evidence.
It never ends. The cultists will always blame everything on CO2, including cold weather.

If you liked my post, feel free to subscribe to my rss feeds.