The groups are being called "environmental groups", but, they have little to do with the environment, and everything to do with a doomsday cult scam
Environmental groups call for postponement of climate talks

A coalition of environmental groups on Tuesday called for this year's climate summit to be postponed, arguing that too little has been done to ensure the safety of participants amid the continuing threat from COVID-19.

The Climate Action Network, which includes more than 1,500 organizations in 130 countries, said there is a risk that many government delegates, civil society campaigners and journalists from developing countries may be unable to attend because of travel restrictions. The U.N. climate conference, known as COP26, is scheduled for early November in Glasgow, Scotland.

"Our concern is that those countries most deeply affected by the climate crisis and those countries suffering from the lack of support by rich nations in providing vaccines will be left out of the talks and conspicuous in their absence at COP26,'' said Tasneem Essop, the network's executive director. "There has always been an inherent power imbalance within the U.N. climate talks and this is now compounded by the health crisis.''
Oh, I thought it would be about concerns about 10,000+ people taking fossil fueled trips to Scotland, eating meat, using lots of electricity when they can do this all virtually. I guess not. They're going all COVID SJW. And they pretty much continue their belief that people of color cannot do anything without the helpful hand of government.
The British government, which is hosting the event, quickly rejected calls for postponement, saying a recent scientific report shows the urgency for leaders to tackle the issue without further delay.

COP26 President-Designate Alok Sharma said the conference had already been delayed a year because of the pandemic, but "climate change has not taken time off.''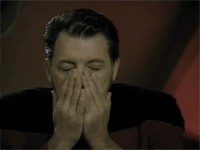 If you liked my post, feel free to subscribe to my rss feeds.