Hey, remember how so many have lauded China for saying they would Do Something about 'climate change'? Heck, some even thought the U.S. should emulate China's authoritarian system to make stuff happen here. High flying climate envoy John Kerry has, admittedly, taken a few shots at China, but, he also won't let their human rights problems get in the way. But, world leaders and Warmist groups have been on China's side, thrilled that they say they are doing something. How's that working?
China cranks up carbon-intensive projects as climate crisis grows, research shows

China announced scores of new carbon-intensive coal and steel projects in the first half of 2021, research showed on Friday just days after a key U.N. report urged immediate global action to curb use of fossil fuels and prevent runaway climate change.

The push comes as climate experts exhort governments around the world to take drastic action amid increasingly widespread extreme weather events, like deadly wildfires, drought and even central China's highest rainfall in 1,000 years – events that experts say are directly linked to human impact on the environment via carbon emissions.

"The rest of the world is getting the message that it's time to move away from coal, but coal interests in China are dragging their feet, and the central government is not reining them in," said Christine Shearer, coal programme director at Global Energy Monitor (GEM), the U.S. think-tank that jointly authored the report on China's first-half carbon projects with the Helsinki-based Centre for Research on Energy and Clean Air (CREA).

During the first half, China, the world's biggest coal consumer and source of climate-warming greenhouse gases, announced plans to build 18 new coal-fired blast furnaces, more than in the whole of last year, according to the CREA-GEM research. Another 43 coal-fired power plant units were also proposed, the research showed.
I'm guessing China is like most Warmists: a lot of noise about Doing Something in theory, but, in practice, nah, we're good. Does anyone think China cares what the world thinks, when so much of the world's debt is held by China and they provide so many products?
China has promised to cut carbon emissions to net zero by 2060, but faces growing calls to set more ambitious targets and act faster.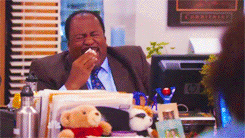 If you liked my post, feel free to subscribe to my rss feeds.