To paraphrase Meghan Trainor, it's all about the doom, 'bout the doom, no brightside
Civilization-ending climate change is knocking on the door — unless we act now

We are standing in an extinction event. Many of us started noticing it when the insects began to vanish in large numbers right after the turn of the century.

I'll never forget the day the trucker called into my radio show. It was probably around 14 years ago, and he identified himself as a long-haul trucker who regularly ran a coast-to-coast route from the Southeast to the Pacific Northwest dozens of times a year.

"Used to be when I was driving through the southern part of the Midwest like I am right now," he said, "I'd have to stop every few hours to clean the bugs off my windshield. It's been three days since I've had to clean bugs off my windshield on this trip. There's something spooky going on out here." (snip)

A decade-and-a-half later, now living on the Columbia River in Portland, I haven't seen more than a dozen swallows at a time in at least two years. The swarms of gnats, the mosquitoes, butterflies, lightning bugs, beetles and moths that marked spring and summer for most of my 70 years, from Michigan to Vermont to Georgia to Oregon, seem to have largely vanished.

The insect apocalypse is only a leading indicator of what is already a larger disaster for much of humanity and is now beginning to hit the wealthy world (the U.S. and Europe) hard.
Come on down here to NC. No problems with the bugs. But, if there are fewer, might it have more to do with land use and pesticides? No, no, it's all 'bout the doom
The question now is whether we'll let our current climate emergency get so far advanced it either wipes out the human race along with most life on the planet, produces such chaos it tears apart civilization or merely disrupts human life so severely it crashes governments around the world and stresses the ability of democracies like ours to continue to function.
Go for it. All you climate cultists should practice what you preach.
When a young street vendor in Tunisia set himself on fire in 2010 to protest the explosion in wheat prices there, his act of self-immolation touched off the Arab Spring, producing crisis and revolution in country after country in the region.

Egypt's democracy fell to a military coup and is now a dictatorship. Tunisia experimented with democracy but just couldn't withstand the pressure and is now on the verge of collapse. Libya has devolved into a series of neo-feudal city-states. Shen the refugees in Damascus began demanding government services like food and housing, the Assad government of Syria responded with a brutal crackdown that's led to widespread death and destruction.

ISIS grew out of this climate change crisis as much as it did out of the Bush-Cheney military interventions in the region.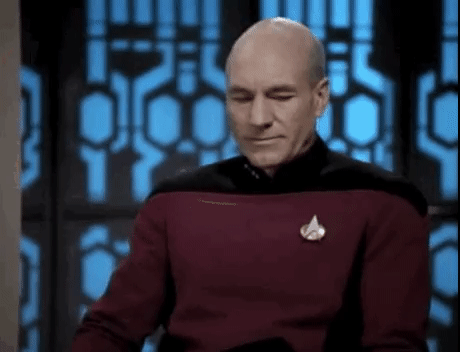 Lots more Doom, up to
Local climate change brought down the Mayans, long before the conquering Spanish arrived. Scientists estimate that "annual rainfall must have fallen by around 50% on average and by up to 70% during peak drought conditions," leading to the chaos, death and conflict with nearby peoples that ended the empire.
Um, that occurred during a Holocene cool period. Cultist Thom Hartman forgot to mention that part. Because Science or something. He also forgot to mention what we're supposed to do. I guess force Everyone Else to give up the use of fossil fuels, as he railed against them throughout the article. No mention from Thom whether he's given them up himself.
Similarly, a 300-year drought ended the Anasazi civilization about 1,000 years ago in what is now Colorado and Utah. Their descendants were scattered across the American Southwest; their society never recovered.

Even Europe was not immune. Between 1550 and 1660 the "Little Ice Age" destroyed crops leading to famine, disease, widespread movement of climate refugees and multiple wars.

But these were all local events. What we're now looking at is global.
Anasazi was during a warm period. What caused that? No fossil fueled vehicles then. And both were world wide. But, by saying these were all "local events" climate cultists can push their doomsday cult. Because, you know, science.

If you liked my post, feel free to subscribe to my rss feeds.