Interestingly, we're getting all sorts of headlines like this
Spring breakers descend on Texas amid fears of superspreader event
But, not for stuff like this
Climate change activists restart Fridays For Future protests across the world

Climate change activists are taking to the streets worldwide as the Fridays For Future protests restart.

The weekly protests were put on hold due to the ongoing pandemic but activists from more than 60 countries, including India, Russia, Germany and Australia, have taken to the streets demanding the climate crisis be treated as an emergency.

Greta Thunberg, the Swedish climate change activist, announced the return of the in-person strikes under COVID-19 guidelines to her followers on Twitter, writing: "School strike week 135. Today is the global strike! We're striking in shifts to avoid big crowds and keep our numbers as low as possible."
Video at the link shows a large group marching while not socially distanced
(The Salt Lake Tribune) A group of Utah teens marched to the Utah Capitol on Friday, shouting in an effort to show their concern for global climate change.

Some 80 marchers — mostly teens, with a few adults — walked from Salt Lake City Hall up State Street to the Capitol, in a local version of a "global climate strike."

Co-organizers Natalie Roberts and Melanie Van Hook, both eighth graders at Salt Lake Arts Academy, led the march, carrying a banner that read "Invest in our future — not climate change."
So, they'll be giving up getting driven everywhere by mom and dad, right? And that's a lot of people gathered closely together
Climate protesters gather in person and online for Fridays for Future

Campaigners target Standard Chartered, urging bank to stop funding coal in emerging markets

Story by @RobynVinter in @guardiannews @guardianecohttps://t.co/Nf18SJchl6

— Rafiqul Montu (@ri_montu) March 20, 2021
Large group not really socially distanced. Besides being climanuts, isn't this a superspreader event? Or is that OK because they're Demanding Stuff?
Fridays for Future-Teilnehmer radeln durch Düsseldorf https://t.co/SrBzV1eE5Y pic.twitter.com/oLcsWfsVJB

— Westdeutsche Zeitung (@wznewsline) March 20, 2021
A lot of people gathered together. Huh. Anyhow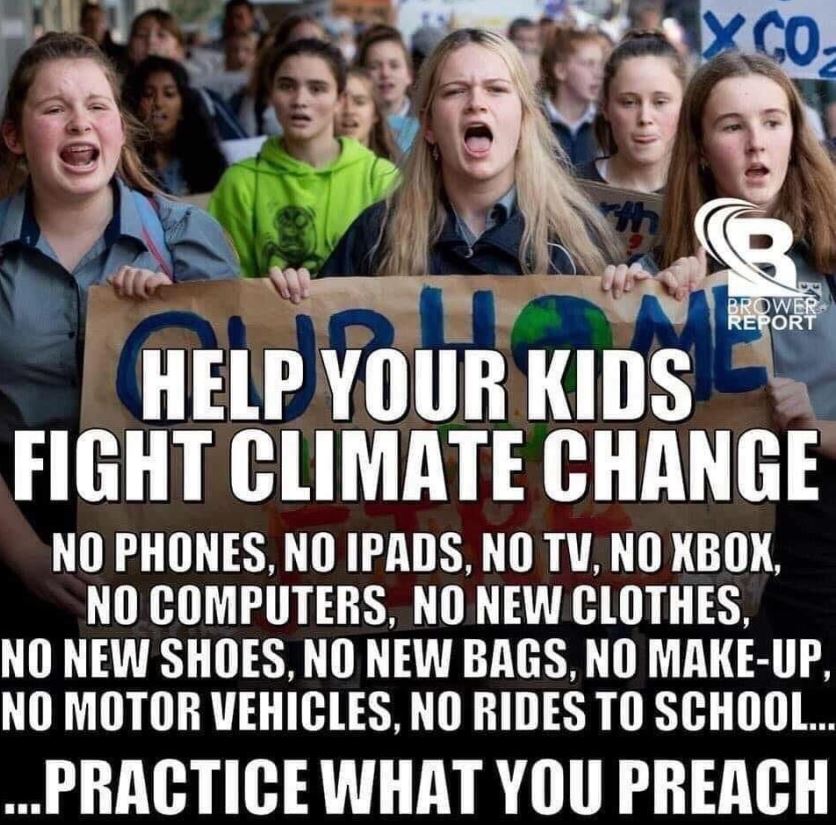 If you liked my post, feel free to subscribe to my rss feeds.