His big tree ring study leading to the "hockey stick" was a bunch of mule fritters, so, sure, let's listen to him again as he fear mongers
Humans, not nature, are the cause of changes in Atlantic hurricane cycles, new study finds

It's well known in science that for more than a century hurricane activity in the Atlantic Ocean has oscillated between active and inactive periods, each lasting a few decades. For the past couple of decades, meteorologists and climate scientists have believed that this ebb and flow was due to a natural warming and cooling cycle built into the climate system called the Atlantic Multidecadal Oscillation, or AMO.

The term was coined in the year 2000 by world-renowned climate scientist Dr. Michael Mann, distinguished professor of atmospheric science at Penn State University and author of the new book "The New Climate War." The concept of the AMO has become ubiquitous in explanations and forecasts of active or inactive hurricane seasons.

The image below, from the National Oceanic and Atmospheric Administration (NOAA), shows how hurricane activity seems to flow in roughly 60-year waves — active for around 30 years when the Atlantic in its warm phase and inactive for around 30 years when in the cool phase.

But today, in a newly released paper in the journal Science, the Atlantic Multidecadal Oscillation may have been dealt a deadly blow — by the very man who named it. Mann now concludes the AMO is very likely an artifact of climate change, driven by "human forcing" from rising carbon emissions in the modern era and "natural forcing" due to massive volcanic eruptions in pre-industrial times.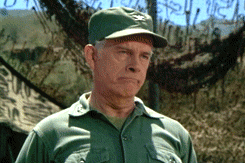 It's just very convenient that Mann, along with the rest of the Cult of Climastrology, can say "see, back then it was all nature but now it's Your Fault," eh?
The finding — which is bound to generate significant controversy and pushback from the weather and climate communities due to how broadly accepted the concept of the AMO has become — may very well shake the foundations of understanding of what has been driving historical hurricane cycles.

Simply put, if true, this discovery means that during the 20th century and beyond, humans — not natural variability — have been the main driving force in the up-and-down cycles of hurricane activity in the Atlantic Ocean.
I wonder how many faulty premises and data points will be in this study? Meh, it matters little to the Cult, because this now gives them an excuse to call for more taxes and government Authority.

If you liked my post, feel free to subscribe to my rss feeds.