If there were any elected politicians with any guts, they'd tell groups like Earthlife that they'd be happy to tax the heck out of the group, skyrocket the cost of living of members, and take away their liberty, choice, and freedom. But, politicians love this stuff because politicians want Power
EARTHLIFE: GOVT'S FAILURE TO TACKLE CLIMATE CHANGE A VIOLATION OF HUMAN RIGHTS

JOHANNESBURG – Environmental group Earthlife said government's failure to tackle the effects of climate change represent a violation of human rights due to its impact on the poor and vulnerable.

It said despite South Africa's repeated declarations to address climate change, the state is still proposing further exploitation of coal, gas and oil.

Earthlife Director Makoma Lekalakala said this will not only aggravate the climate situation but also lock the country into a treacherous carbon-intense future.

"We have to hold our government accountable so that the laws regulating emissions that are there should be implemented because currently, there is no will to really implement those regulations that we have in the country," she said.
It's always about "holding government accountable" but never about holding themselves accountable, nor about convincing others to practice what you preach. Go figure.
Also, are planet is dying or something
A decade for ecological restoration of our dying planet

What is the biggest crisis our contemporary world faces that has put the entire life on earth at stake? Without a shadow of doubt, it is the ecological and environmental crisis. There has been another crisis in the cob of this crisis, which is taking a virile form—the climate change. Realising the rapidly warming of the earth and consequent climate change, the late Stephen Hawking, a well-known physicist and cosmologist, had warned that the earth would become a fireball in 600 years. The long-running studies have now made it clear that human beings are the biggest cause of global warming and climate change. It also means that the solution to this crisis is also very much in the hands of human beings.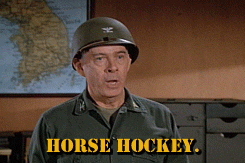 If you liked my post, feel free to subscribe to my rss feeds.