Dingy Harry Reid crawls out of the woodwork to tell us how great China Joe is when it comes to the climate crisis scam
Unlike Trump, Biden believes in climate change — and his nominees prove it

President-elect Joe Biden will restore key features of the presidency that have been absent for the past four years, chief among them a belief that humans cause climate change. Biden made his commitment to science abundantly clear in announcing the nominations of his economic, health and environment teams.
These would be the same nominees who have outsized carbon footprints, just like Joe. Can any of them name one thing of consequence they've done in their own lives to greatly reduce their own carbon footprint? Changing a couple lightbulbs doesn't count. Nor does purchasing carbon offsets, which is like paying speeding tickets because you don't want to stop speeding
Experts have warned that inaction on climate change has put the world on a "suicidal" path leading to an "uninhabitable hell." And President Donald Trump has done little to help matters.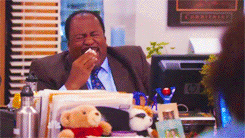 What's worse is that Trump has made these decisions despite record high temperatures, intense hurricanes and scorching wildfires, which are impacting millions of people, even as a deadly pandemic has led to both a public health and economic crisis.
Obviously, we get lots of whining about Trump, because he could have totally stopped hurricanes and such if he instituted a tax….say, why didn't Harry do something about the climate crisis (scam) in 2009 instead of doing Obamacare? Wouldn't Saving The Planet have been more important?
The incoming Biden administration presents a new era in the fight against climate change. His team isn't just faced with the challenge of undoing the damage to our environment caused by the Trump administration over the past four years — but it must also meet the rapidly worsening climate crisis with bold, historic climate action.
The rest of this climascreed is about how super-awesome Biden't team is, but, rather short on how they plan to practice what they preach. And what Joe will do to reduce his own carbon footprint. Obviously, not a damned thing, because all the climarestrictions and taxes are for the little people.
As Trump uses the final moments of his presidency to advocate an anti-environment agenda, Biden is setting the framework for his administration with a team of experts that will focus on the whole picture — including the role of climate change and environmental injustice — as they engage the most pressing public health issues of our time.
Watch your wallets. And Freedom.

If you liked my post, feel free to subscribe to my rss feeds.