They're Concerned
Amy Coney Barrett says she owns a gun, but could fairly judge a case on gun rights https://t.co/OvxljdmxJe pic.twitter.com/czu8cE0nNj

— CNN Politics (@CNNPolitics) October 13, 2020
The inference here is that you shouldn't trust her if you are a lefty gun grabber with a case in front the Supreme Court. From the link
President Trump's pick for the Supreme Court says her family owns a gun and that she thinks she can fairly judge a guns case. Asked by Senate Judiciary chairman Senator Lindsey Graham if she owns a gun, Barrett replied, "we do own a gun".

The Supreme Court has gone a decade without acting on a major case concerning the Second Amendment, an issue that could receive rare attention in the future by the high court should Judge Amy Coney Barrett be confirmed to the bench in the coming weeks.

The court has resisted taking up a significant Second Amendment case since the 2008 case District of Columbia v. Heller – which held that the Second Amendment protects an individual's right to possess a firearm – and a 2010 follow-up, turning away 10 gun rights cases in the last term alone.

Here's how that exchange went:

Graham:Â Okay. So when it comes to your personal views about this topic, do you own a gun?

Barrett:Â We do own a gun.

Graham: Okay. All right. Do you think you could fairly decide a case even though you own a gun?

Barrett:Â Yes.
As Jazz Shaw points out, this was part of a much longer exchange with Lindsay Graham, who was asking her just how the system works where suits get to the Supreme Court, how they can't just say "hey, lets doing something on this issue and make a ruling", and how personal views come into play. Well, at lest for Constitutionalists. We know how personal views work most of the time for Liberals. As Jonah Goldberg writes "Seriously, this is amazingly dumb. Imagine this framing for any other right in the Bill of Rights."
Meanwhile, the San Francisco Chronicle is comparing ACB to a disease
Editorial: Amy Coney Barrett's elevation to the Supreme Court is proceeding with all the inevitability of a contagion

Judge Amy Coney Barrett's accession to the Supreme Court barreled forward in a cloud of partisanship and pestilence Monday. Introduced as President Trump's nominee on the brink of his coronavirus-haunted re-election bid in what turned out to be a super-spreading event, Barrett appeared before a Senate Judiciary Committee hobbled by the contagion, its convalescing and quarantining members a testament to the farcically precipitous process.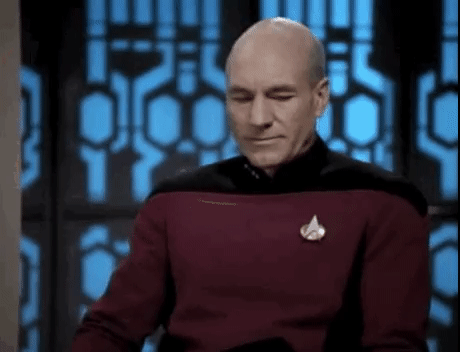 If you liked my post, feel free to subscribe to my rss feeds.