One has to wonder how helpful these articles are in reminding people how miserable things were during full lockdown, and how they aren't fulling working yet
A 'mass experiment' for the climate

Has the pandemic helped individuals and leaders get any closer to tackling the environmental crisis?

"I was so worried about the dangers of going too far," says Sally Capp, Lord Mayor of Melbourne, when she now thinks about her pre-pandemic leadership on the environment. The leader of Australia's second most populated city believes Covid-19 has helped her clarify what's important to her as an individual and as mayor. "I have become much more resolute about my values, prioritising humanity and protecting the environment, so they can play a larger role in driving my agenda."

The pandemic has created the most significant economic shock since the Great Depression, besides being a public health crisis like no other in living memory. The existential threat that it has posed has set many individuals, cities and national leaders on a new track. In Capp's case, it has meant taking very different decisions on the environment, leading in a way that focuses on what's truly important. Capp believes this trend needs to continue post Covid-19.

There is indeed a large movement to "build back better" from the pandemic in a way that confronts the climate crisis. Attitudes are changing. But however good our intentions as individuals, it will take determined moves by industry, national and local government to modify the environment so that we can all build on any attitude changes. Has the pandemic helped us make the changes needed to tackle the environmental crisis?
Nope. Because people are starting to realize that the policies the Cult of Climastrology push will make our lives look like during lockdown.
Many of these changes in the way we act have had a sustainable dimension, such as curtailing the vast majority of our long-distance travel. Our reduction in movement has led to the biggest carbon crash ever recorded.
Did you enjoy that time? Because it will become the norm under COC policies by government force. I can't travel to see the parents in NJ due to Bat Soup Virus restrictions. I'd have to stay locked down for 14 days. But, I wouldn't go anyhow because of the potential for being asymptomatic and giving it to them. In the future, I'd have restrictions by Government. They might let me take the train to Trenton. Not sure how to get to the east side of NJ from there.
As the world has changed around us, how has that changed our perception of the environment and our behaviour towards it? Elise Amel, a professor in psychology at the University of St Thomas in St Paul and Minneapolis, points out that when people can see the impact they cause – when the invisible becomes visible – they behave differently. "When you are spending time at home, working there or because you've lost your job or been furloughed, you could see for the first time how much energy you are using or how much food you are throwing away, which may make you stop, think and change your behaviour," says Amel.
Yeah, now that lockdown is slowly ending, people are going back to their previous lives, because the do not want those restrictions. And, seriously, these lunatics writing this drivel actually think someone who has lost their job or been furloughed are more concerned with 'climate change'?
However, Jo Hale, a research fellow at University College London who studies sustainability and health in urban environments, warns that if we take part in one pro-environmental activity we may feel we have a moral license to stop there, a tendency known as "single-action bias". As we have ticked the sustainable box we may think we have played our part.
That's pretty much most Warmists, who do not practice what they preach.
Perhaps the change will be driven by cities, not countries. Mark Watts leads C40, a network of the world's megacities committed to addressing climate change. Since Covid-19 he has been convening a bi-weekly meetings of the big city mayors to discuss tackling the epidemic and how to manage a green recovery. Watts told me the sense of possibility is palatable, even in a virtual meeting. "The mayors are treating this time as a massive game-changing moment. This epidemic experience will have been the greatest pressure that most of these individuals have been under, as hundreds of thousands of people have been dying in their cities. But with increased public trust in government, they are sensing this is the moment they have to be strong and bold to take radical steps to protect our environment."
So, let's use people dying in their cities to push climate cult stuff?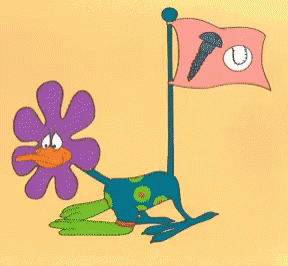 If you liked my post, feel free to subscribe to my rss feeds.