The hijacking of current affairs continues. Not that it wasn't going on before: Warmists have been attempting to make fixing 'climate change' about racial injustice, that it affects women and people of color more, dragging the gender confused in. It's just at a Category 5 right now, rather than the normal 3
'Climate Change Is Racial Injustice': Students Speak Their Truth In Winning Podcast
I like how they say it's "their truth." Nothing cultish about that
The club was supposed to meet once a week. But for many of the members of Men in Color, Wednesday afternoons turned into Monday afternoons and Thursdays too.
Imagine a group called "Men in Caucasian." Would that be OK?
"After school, we were always in Mr. C's room," says Jaheim Birch-Gentles, a recent graduate of the High School for Innovation in Advertising and Media in the Canarsie neighborhood of Brooklyn. He's referring to one of the club's advisors, Mischaël Cetoute. The club served as a safe space for students to talk through issues and ideas.
If you need a safe space, then you are really a child mentally, because you are unable to consider alternative views.
Those afternoon meetings gave rise to the Flossy Podcast, where the students tackle big social issues mixed in with their lived experiences.

Their episode about climate change and environmental racism is one of this year's grand-prize winners in the NPR Student Podcast Challenge. It was created by Jaheim and fellow club members Joshua Bovell, Brianna Johnson, Jamar Thompson, Kamari Murdock, Isaiah Dupuy, with theme music produced by club member Ieszan McKinney.

The episode begins with the idea that, "climate change Is racial injustice," and focuses on the idea that pollution and the environment impact communities differently — even within Brooklyn.
Wait, which political party runs Brooklyn?
"For people growing up in Canarsie, we don't really realize we're living in these areas," says Joshua Bovell in the podcast. "But then you go somewhere else, like Mill Basin, and you're like, 'Why is this so different than where I live?' "
Welcome to the party, pal! Life isn't the same everywhere. BTW, Canarsie is one of the nicest, least dangerous areas in Brooklyn. So these kids have Privilege.
They visited a Climate Change March in Manhattan, where they saw mostly white people demonstrating. And in their podcast they wonder, aloud, Why?
Because, generally, mostly middle class to upper class whites pretend to care because they have no real problems in their lives, so, because this is a Victimhood society, they have to invent problems. Much like this entitled, privileged black kids in Canarsie
The students cited in their reporting research that shows climate change, including rising temperatures in cities and poor air quality, disproportionately affects non-white neighborhoods. Black communities face dangerously high levels of pollution and are more likely to live near landfills and industrial plants that pollute water and air and erode quality of life, according to a 2018 report from the Environmental Protection Agency.
Which Party runs these schools and areas?
For co-host Jamar Thompson, the topic is not only urgent and relevant, it's also related to what's happening now with protests and Black Lives Matter. "Racism is like a tree," he says, "and police brutality and environmental racism are just a couple of branches off that giant tree."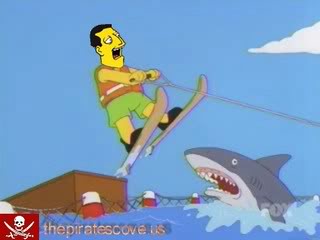 This isn't really about climate, eh? Also, I would do a graphic like the top one with black kids, but, can't find a photo with lots of black people marching at climate hysteric stuff.

If you liked my post, feel free to subscribe to my rss feeds.