Well, what did they expect? This is what happens when you have so many hardcore elements within the Democratic Party. You have the climate (scam) cultists hijacking the protests. You have the gender confused trans whatever folks hijacking it. You have uber-white Hollywood nutters hijacking it and being paternalistic, because, let's face it, so many white leftist elites do not think blacks can succeed without their helpful hands, along with the helpful hand of Government. It's actually a rather racist attitude. They're now demanding amnesty of all illegals. So, yeah
Black Lives Matter protesters say Seattle's autonomous zone has hijacked message

Protesters inside the self-declared autonomous zone in downtown Seattle booed and heckled members of the African American Community Advisory Council Thursday afternoon as the group told demonstrators they had "hijacked" the message of Black Lives Matter.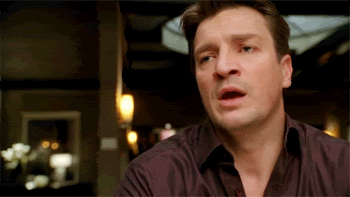 Booed.
"The thing is, you have hijacked this! You have taken the meaning away!" a woman from the council said, addressing demonstrators inside the "Capitol Hill Autonomous Zone," (CHAZ)– a six-block region, which includes a police precinct— that has been taken over by protesters.

After weeks of protests, Seattle demonstrators successfully ousted police officers from the East Precinct, forcing them to shutter the building and leave, and attempts at negotiating a police presence have been unsuccessful.

"Black lives do matter but there are also black lives that are police lives," a woman from the council said, according to reports by Komo News. "They feel the same way that you do."

The woman was booed and demonstraters grabbed other microphones and began talking over her, the news outlet reported.
On one hand, what did they think was going to happen? Just look at Occupy Wall Street, which began as an idea that Wall Street and big companies were being hooked up while Main Street was being ignored, then quickly morphed into pushing ever Democrat issue, devaluing the meaning of OWS and turning people off. Leftists do this with ever issue. They did this the last time, when BLM was created.
On the same hand, when your compatriots are Antifa (big in Seattle), anarchists (who want more and more Big Government, not understanding what anarchy means), Progressives (nice Fascists), Communists, self style Activists, climate cultists, etc, and all of them who vote Democrat think they know what is best for Everyone Else, what did you think was going to happen?
So, do not have much in the way of sympathy for BLM on this. When you align yourselves with nutters, this is what happens. When you align yourself with Cancel Culture, they will cancel you if you aren't going as hardcore. I mean, a black police chief for Seattle isn't enough for these folks to start with, now the mostly white elitist CHAZ folks are taking it further. And you know what happens next? Americans start tuning out. Just like the last time. Most Americans were disgusted by what happened in Minneapolis. Most agree we need reform in policing, though, on the details there isn't exactly agreement. In Real Life, I have people giving me this idea and that idea, while I have my own.
Then you have the defund the police folks
(Fox News) A New York Times op-ed published Friday attempted to make clear what "Defund the police" actually means.

Anti-criminalization activist Mariame Kaba attempted to settle the debate with the op-ed, "Yes, we mean literally abolish the police."

"Congressional Democrats want to make it easier to identify and prosecute police misconduct; Joe Biden wants to give police departments $300 million. But efforts to solve police violence through liberal reforms like these have failed for nearly a century," Kaba began. "Enough. We can't reform the police. The only way to diminish police violence is to reduce contact between the public and the police."
Altogether, 64% of Americans are against defunding the police. 55% of Democrats support. So, good luck pushing this notion as we approach the 2020 general election. Regardless, these are your Comrades in the CHAZ, BLMers. Enjoy.

If you liked my post, feel free to subscribe to my rss feeds.