Does anyone who smokes ever look at the warning labels on packs of cigarettes? Or on cans/packs of dip and chew? Do they do anything to warn people away? The Cult of Climastrology can't help themselves in pushing silliness
Climate-killing products should come with smoking-style warnings

Cigarette packets with grisly warnings of the consequences of smoking are intended to deter smokers. Now a group of public health experts says similar warnings should appear on high-carbon products, from airline tickets and energy bills to petrol pumps, to show consumers the health impacts of the climate crisis.

Warning labels would be a cheap but potentially highly effective intervention that would make consumers aware of the impact of their purchases on climate breakdown, according to the experts.

"Warning labels connect the abstract threat of the climate emergency with the use of fossil fuels in the here and now, drawing attention to the true cost of fossil fuels pictorially or quantitatively," they write in the British Medical Journal. "They sensitise people to the consequences of their actions, representing nudges designed to encourage users to choose alternatives to fossil fuels, thus increasing demand for zero-carbon renewable energy."
Interesting that these public health nags aren't named, and, really, what alternatives are there for filling our fossil fueled vehicles? Take the bus? A lot easier said then done in certain places, and, do these nags take the bus? Buy an electric vehicle? Who has a minimum of $38 (plus taxes and fees) lying around for a base of base Tesla? I guess you could go with a tiny little Nissan Leaf or something. Or, you could spend around $23k on a Honda Civic or Toyota Corolla with lots and lots of features and a low cost of ownership which can easily get you 200k miles. No one really knows the length a pure electric will go, and the cost of ownership of a Leaf and others is way above that of a Civic or Corolla, and their 36 and 60 month residual values are in the toilet. Even hybrids have low residuals, because people who buy used are concerned with how long the batteries will last.
High-carbon health labels could be similarly graphic, especially if they highlighted the damage to health from air pollution caused by fossil fuels, such as the exhaust gases from diesel vehicles. They could include pictures of damaged lungs, or highlight severe weather such as flooding, or show the bodies of people who have died because of heatwaves, said Mike Gill, a former regional director of public health for south-east England, and a co-author of the letter.

In some countries, messages could include the increased spread of dengue fever and malaria driven by global heating, while there should also be scope to warn about the effects of environmental degradation caused by climate breakdown, and the harmful effects on water and food supplies, he added.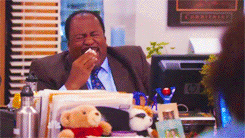 These wankers don't just want the labels on pumps, but for commercials and ads. And
(deadline) Warning labels should be displayed on petrol pumps, energy bills, and airline tickets to encourage consumers to question their own use of fossil fuels, say health experts in The BMJ today.
You know what I want a label for? I want one slapped on Warmists and Warmist groups who refuse to give up their own use of fossil fuels and make their lives carbon neutral. Perhaps it could be in the form of a sticker that says "climahypocrite" on the sides and rear of the vehicle. It could be on the license plate. They'd be require to wear some sort of sign at the airport. Once again, I'll believe it's a crisis when the people who tell me it's a crisis act like it's a crisis in their own lives.

If you liked my post, feel free to subscribe to my rss feeds.