There was a point where I just wanted to have some Hotcoldwetdry posts that had nothing to do with Coronavirus, but, some of this stuff is nuts. And hilarious. And hilariously nuts. And the minute someone talks about grief from a minor temperature increase of 1.5F over a period of 170 years I find it hard to take them seriously, and just laugh at them
What Climate Grief Taught Me About the Coronavirus

I've been crying a lot. So much I worry that my neighbors can hear me through the plaster walls of my apartment building in the South Bronx.

The hardest part of every day is when my eyes first open and I am reacquainted with my new surreality: I am confined to my apartment unless absolutely necessary. If I leave, I must arm myself with hand sanitizer, stay six feet from another person, and keep my own hands off my own face. Humans weren't meant to live like this. What makes it worse is that no one seems to know when it will end.

Sleep is becoming more elusive and less reliable as the pandemic—its uncertainty, its isolation, its possible death toll, its mass layoffs—turns my dreams into nightmares. I wake up at 2:00, 3:00, and 4:00 in the morning to watch shows I've seen over and over on Netflix. It brings a sense of normalcy, a reminder of a world that now seems to be free-falling through my fingers.
Yeah, that's pretty much the world that'climate change' legislation will bring. Here we go
In 2014, I decided it was time to stop running away from the headlines and finally look climate change in the face. I didn't know what I could do about it, but I didn't think I could, in good conscience, look away any longer. I've written before about my journey through climate grief: the shock, the bargaining, the despair, depression, the anger, and my refusal to accept it.

Every "climate person," as meteorologist and columnist Eric Holthaus has termed this class of people, can tell you about the moment the enormity of the crisis broke their heart. The experience is as common as it is unique. We didn't all go through the same steps in the same order, but we've all been through some version of it. In the past few years, more and more of us have gotten comfortable talking about it in public. It's a cycle that never ends because it's a crisis that never ends.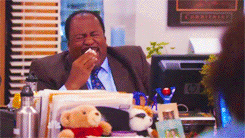 The crazy keeps going in this piece. Have fun.

If you liked my post, feel free to subscribe to my rss feeds.