Nope, not a cult at all. It's rather sad that some Christians have allowed this cult to take over their religion
Meet the Christians giving up carbon for Lent

From a distance, the Lenten display in the chancel of St. John United Lutheran Church in Seattle looks similar to displays installed by churches around the world in the weeks leading up to Easter Sunday. Sunlight streams through stained glass windows. A gothic arch frames a statue of Jesus Christ. A black shroud and a large wooden cross lay across the altar, signaling the coming of Good Friday.

But look closer, and you will spot something new: clear ribbons of plastic, winding their way from a font of holy water to the base of the cross. Members of the St. John United congregation cut the strips from an old plastic drop cloth that they found gathering dust in church storage. The imagery is ancient, but it serves a very modern purpose. This year, the community at St. John United is participating in a single-use plastic fast.

"It's kind of pretty, but you recognize that it's plastic," Reverend Anna Rieke, who leads the congregation, says of the design. "It's a conflicted experience."

So, too, is the experience of trying to abstain from single-use plastic. Rieke, for example, discovered tofu in her fridge that she needed to eat before its expiration date. She added the tofu packaging to a bag of her fasting lapses, and other church members are doing the same. On Easter Sunday, they are envisioning a new sanctuary display—made out of their collective plastic waste.
So, why won't they do this for the rest of the year, instead of taking advantage of a rather Holy time?
The season of Lent, which begins on Ash Wednesday and ends 40 days later with Easter celebrations, is in many Christian traditions a time of fasting. Following his baptism, Gospel accounts say that Jesus fasted for 40 days in the desert while being tempted by Satan. Christians view Lenten sacrifice—like giving up meat, or candy, or fasting from trolling, per Pope Francis's recent admonition against "verbal violence . . . amplified by the internet"—as a time of spiritual cleansing to prepare for Easter.
Oh, right, because the Pope is climate cultists, too.
But this year some churches are inviting their members to make Lenten sacrifices that raise awareness about caring for the Earth in an era of potentially catastrophic global warming. The hope is to both change consumer-culture habits and address climate anxiety. While some churches deny the reality of climate change, others are discovering that their members want to take action. There is also a growing network of climate activists working to convince their Christian brothers and sisters that loving your neighbor, in 2020, has to include lowering your carbon footprint. (Lent began before the coronavirus crisis became a global threat; some people's commitments may have changed as they were forced into isolation).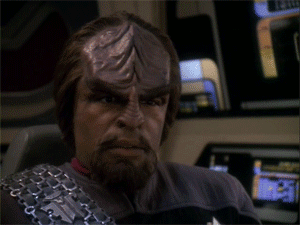 If you liked my post, feel free to subscribe to my rss feeds.