The sheer amount of articles about 'climate change' that include something about the Coronavirus are continuing to rise, because the doomsday Cult of Climastrology always has to include themselves in everything that happens. And they are not happy that this very real (though slightly overblown) virus could get in the way of the government taking over people's lives and taxing them out the ying yang
Coronavirus poses threat to climate action, says watchdog

The coronavirus health crisis may lead to a slump in global carbon emissions this year but the outbreak poses a threat to long-term climate action by undermining investment in clean energy, according to the global energy watchdog.

The International Energy Agency (IEA) expects the economic fallout of Covid-19 to wipe out the world's oil demand growth for the year ahead, which should cap the fossil fuel emissions that contribute to the climate crisis.

But Fatih Birol, IEA's executive director, has warned the outbreak could spell a slowdown in the world's clean energy transition unless governments use green investments to help support economic growth through the global slowdown.

"There is nothing to celebrate in a likely decline in emissions driven by economic crisis because in the absence of the right policies and structural measures this decline will not be sustainable," he said.

The virus has stoked fears of a global economic recession and helped to ignite one of the sharpest oil price collapses in the last 30 years, wiping billions of dollars from the world's largest energy companies.

The economic contagion is likely to stall many infrastructure projects, including the multibillion-dollar investments in clean energy needed to avert a climate catastrophe by the end of the decade.
See, the first thing members of this doomsday cult think about is how an issue will effect their cult.
"We should not allow today's crisis to compromise the clean energy transition," Birol said. He said global governments should use the economic stimulus packages which are being planned to help countries weather the downturn to invest in clean energy technologies.

He added: "We have an important window of opportunity. Major economies around the world are preparing stimulus packages. A well designed stimulus package could offer economic benefits and facilitate a turnover of energy capital which have huge benefits for the clean energy transition."
See, what we could do is to offer everyone a $3,000 check, but, instead of sending them the check, we'll tell people that the government is going to invest it in RightThink approved green companies and do stuff in their name. Hey, it's for their own good.
The IEA head also urged policymakers to use the downturn in global oil prices to phase out or scrap fossil fuels subsidies, which could be used to boost healthcare spending.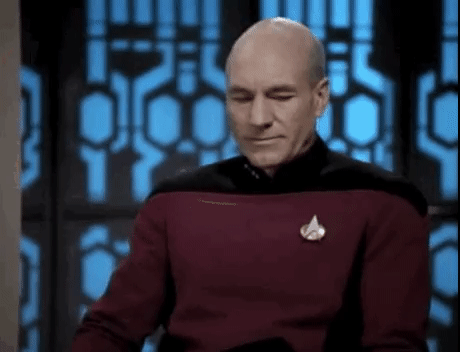 If you liked my post, feel free to subscribe to my rss feeds.