Cultists just can't help injecting their cult into every topic, can they? They're like that person you know who always has to interject their favorite topic into every conversation. You know that person
Coronavirus and climate crisis: nothing will be the same again

The pounding and discomposed mobilization of politicians and media against the coronavirus reminds of Peter and the Wolf: what could we ever do to communicate a real emergency, when the climate crisis at the gates will begin to have a serious impact on our lives (as it is already doing on those of millions of other human beings), now that everyone sees that the wolf is not there, or is not a wolf? (snip)

This is how the right (in tune, though denied, with the centre and left-wing establishments, whether they are aware of it or not) is preparing to face by force of arms the consequences of the climate crisis: mass migrations in and from the rest of the world, and struggles against the disruption of living and working conditions and of the territories within each country. Continuing to squeeze gas and oil from the belly of the Earth pumping CO2 into the air. (snip)

The climate and environmental crisis will upset all of them. From now on, and whether you like it or not, things will change for the worse: the weather will no longer be predictable, and sometimes not even bearable; work may be missing because the markets that supported it will disappear; shops and supermarkets will not always be full and we will have to give up many things; we may find ourselves without a car or without gasoline, or with trains that are seven hours late; the light may no longer come on every day, water may no longer run off the tap for hours, houses may remain cold, holidays may fade because planes no longer depart and illnesses from unknown viruses may multiply. And all these things will have to be remedied together with those who suffer with us. But above all we must anticipate them, identifying, taking and imposing new paths, because if we wait for those who govern us to do so, those who continue to think only of building high-speed rail links, pipelines, Olympics games and giant stadiums, while "our house burns", we will end up burned with it.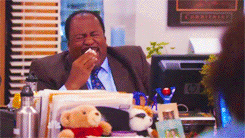 This was translated out of Italian. I suspect it reads worse in the original language.

If you liked my post, feel free to subscribe to my rss feeds.