These people are nuts, no way around it
Therapist collects people's dreams about climate change

If you've had a dream about climate change, there's a therapist in New York who'd love to hear about it.

"When I collect these dreams, I find them interesting because I see all of our psyches working on the same problem," Martha Crawford says.

Early this year, Crawford started the Climate Dreams project. She invites people to report their dreams on her blog, and she scours Twitter for posts about dreams of climate impacts, such as storms, rising seas, and extinction.

These climate impacts are real, but the dreams they inspire are often fantastical. For example, people describe dreams of 300-foot waves, polar bears in their homes, and blizzards in the summer.

Crawford says many of the dreams reflect feelings of anxiety, fear, or mourning. But in others, people dream about solutions or convincing someone to care about global warming.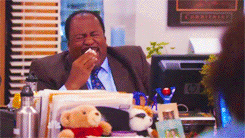 If you liked my post, feel free to subscribe to my rss feeds.