I'd recommend moving on and realizing that this whole thing is a scam. Perhaps seeking out mental health help from a professional who is not a practicing member of the Cult of Climastrology. In lieu of that, Warmists with climate grief/eco anxiety should give up all use of fossil fuels and make their lives carbon neutral, giving up most trappings of a modern life
The sky was dark in the distance, a blue curtain of virga predicting an oncoming storm. Desert rocks glowed even redder in contrast. I was passing through—not enough time to wait or really do the moment justice—but I wanted to be in the canyons, so I jammed my feet into sneakers and set off running.

The trail was a figure eight, and once I made it past the most popular loop, no one else was out. When I gained the ridge, a rainbow cracked the dark sky, and I got that rare elated feeling of witnessing something beautiful alone. But when I stopped—telling myself I was taking a picture when I was really just catching my breath—I got walloped by an ache of loss in a place that I'd held in my mind as untouchable.

I was on the edge of the Escalante Canyons, a landscape threatened by both large-scale climate change and aridification and land-use changes that have opened it up to more drilling and mining. It's destabilizing when the places that have always healed you start to hurt. (snip)

There are times when I can handle the creep of warming—though it feels insurmountable—by getting angry at specific injustices: the dark knowledge that oil companies had back in the 1980s about their impact on the climate, the financially inconvenient truths about who is funding climate deniers even today. But I have a harder time with the selfishness of my own life, my desire to be in the wild, the hypocrisy of the gas I burn to get there, and the way all those forces could change this place. Here, in the deceptively fragile desert, these ossified rocks seem stable. But once you drill a landscape and riddle it with roads, water runs off differently, the soil cracks, and animal-migration patterns change. It should be less complicated to love a place than, say, a person, but it's not. Anger feels less scary than the ache.

There's no clear-cut way to grieve for a place. It's a specific kind of heartache, because it's grief in anticipation, grief without end. How do you know when a place is really gone? What could you have done? What can you do? Iceland now has funerals for lost glaciers; fires decimate forests and they come back different. Racing the edge of a storm might be too obvious of a metaphor, but it feels about right.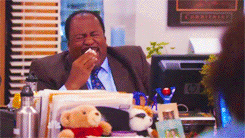 "I'm concerned about the people who aren't feeling climate grief right now, because I think they're not paying attention," says Laura Schmidt, a former environmental organizer who founded the Good Grief Network, which provides a framework for working through overwhelming climate loss. "The word overcome comes up a lot, but you don't overcome it, you work with it."
I wonder how much money she's making off of pushing this scam, essentially reinforcing the fake mental issues of Warmists.
Jennifer Atkinson, a professor who teaches a class called Eco-Grief and Climate Anxiety at the University of Washington, says that recognizing your grief is the first step of a survival strategy, especially if the places that you go to escape from the world's roughness are the very ones that feel threatened.
OK, good, this bit of insanity is being reinforced via an actual class.
After acknowledging your anxiety, says Atkinson, the next step is to take action, whether that's political work or personal change. Civic engagement is the best answer to grief. "I love this Rebecca Solnit quote," she says. "'It's not hope that drives us into action, it's action that drives us into hope.'"
You know that most won't change their own lives. This is about making more activists.
Schmidt adds that community is another big piece of fighting the feelings of uselessness and isolation. It's important to talk about climate change and loss of landscape and biodiversity, she says, and to make those conversations normal and constant. Accept the severity and predicament, but don't do it alone.
That's less a step than finding like minded people to reinforce your delusions
Then, Atkinson says, go outside. "It's not just that it's therapeutic to be connected to those places, even though there are physical benefits to being outside," she says. "Connection reminds us why they're worth fighting for. We're dealing with tremendous loss, but there is so much left to save."
Most of these people would freak out if they went anyone truly "outside" after living in their liberal big cities.

If you liked my post, feel free to subscribe to my rss feeds.