Remember, though, Democrats are not for open borders
Bernie released a comprehensive immigration platform today. Some of the highlights:

– dismantle ICE and CBP
– decriminalize illegal immigration
– stop all deportations
– accept 50,000 "climate migrants" in first year
– and much, much more

— Jason Hopkins (@thejasonhopkins) November 7, 2019
Yeah, this should be a winning plan for the general election, right?
(Daily Caller) Sanders also called for an end to detention for illegal aliens who do not carry a violent crime conviction and instead provide them "community-based alternatives to detention," such as programs that offer illegal aliens educational, health, legal and work resources. (snip)

In what appears to be a stretch into the senator's environmental platform, Sanders also declared that he would accept a minimum of 50,000 "climate migrants" in the first year of his presidency, welcoming migrants allegedly displaced by climate change. He also wants to establish a $14 billion legal defense program to assist poor migrants undergoing immigration cases.
From what we've seen in Democrat sanctuary jurisdictions, rapists, arsonists, and child predators, among others, are considered non-violent. And, cool, spending $14 billion to help "climate refugees" and such. How much more will be required to feed and house and take care of all these folks for the rest of their lives?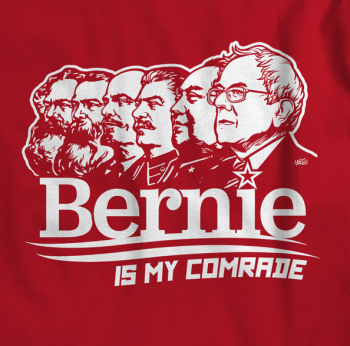 If you liked my post, feel free to subscribe to my rss feeds.