This is tempting me to try and make one and upload it to Cafe Press
Is Your Greta Thunberg T-Shirt Contributing to Climate Change?

If Greta Thunberg acts like someone who has no time to lose, it's because she doesn't. Already, the world is feeling the effects of the climate crisis, which is raising sea levels, fueling extreme temperatures and increasing the frequency of flooding and drought. And so in the span of a year, the 16-year-old Swedish schoolgirl has gone from "striking" from classes every Friday to demand stronger climate action from her government to shaming the United Nations General Assembly for its "betrayal" of young people.

Hailed as a 21st century Joan of Arc, a real-world Katniss Everdeen and "one of our planet's greatest advocates," the young activist has inspired worldwide youth walkouts and the largest climate protest in history. She has been nominated for the Nobel Peace Prize and has appeared on the cover of Time. In May, Vice made a 30-minute documentary called "Make the World Greta Again." Such has been the "Greta effect," in fact, that at times she almost transcends personhood, becoming a symbol, a movement, a zeitgeist and an attitude rolled into one. Or — occasionally — a T-shirt.

(snip though a couple paragraphs on all the shirts)

But the problem with T-shirts, even those purporting to promote climate action, is they're especially hard on the environment. Just growing the cotton that goes into one can take 2,700 liters of water — enough for a person to drink for two-and-a-half years — and, if it isn't farmed organically, a third of a pound of pesticides and other agricultural chemicals. T-shirts, particularly those with "heathered" yarns of mixed colors, may contain polyester and other synthetic fibers, which are derived from crude oil and emit greenhouse-gas emissions from extraction to disposal. They're also linked to the production of microplastics: minuscule fragments of plastic, tinier than one-fifth of an inch, that slough off during laundering to pollute the oceans, tap water, table salt and the guts of every species of sea turtle.
So how bad?
"Most people don't make the connection between clothing and climate change," says Elizabeth Cline, author of The Conscious Closet: The Revolutionary Guide to Looking Good While Doing Good. "But we have to remember that a lot of the environmental problems we are suffering through are caused by overproduction."

Case in point? The garment industry accounts for 8.1 percent of the world's greenhouse-gas emissions — more than all international airline flights and maritime shipping trips combined.

To paraphrase another T-shirt, if we're still wondering whether Greta would put her message on a tri-blend crewneck, the likeliest answer is Greta wouldn't. This is, after all, the young woman who eschewed designer clothing in favor of her own at a Teen Vogue cover shoot.

 "Would you run a car for hours to protest climate change?" asks Rachel Kibbe, a circularity and textile-waste consultant. "Wearing a new cotton T-shirt to celebrate Greta, or to protest climate change, is the equivalent."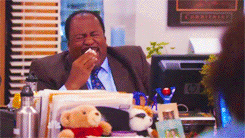 If you liked my post, feel free to subscribe to my rss feeds.