They thought everything would be free for them. Nope
HYBRID AND ELECTRIC CAR OWNERS SEE $75 FEE IN CAR-TAB BILLS

Beginning this month, hybrid-vehicle owners in Washington state will start paying an annual $75 car-tab fee to finance electric-car charging stations they'll never use.

The little-known increase is labeled "Hybrid Vehicle Transportation Electrification" on bills from the state Department of Licensing (DOL).

"I was totally baffled," said Brian Cook, of Shelton, Mason County, who received a vehicle-registration renewal notice last week to get his October 2020 tabs for his 2010 Toyota Prius. "It's just another add-on, especially if you're retired. You are on a budget, and if $75 is taken out of your budget, you have to work around it."

The hybrid fee was part of House Bill 2042, intended to promote electric vehicles and reduce carbon emissions. Owners of plug-in electric cars like the Nissan Leaf, who already pay $150 into the state roads fund in lieu of gasoline taxes, will also pay the $75 electrification fee, for a total $225.

The fees are on top of car-tab taxes that help fund Sound Transit expansion as well as state and local transportation projects.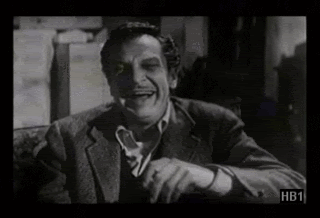 Why?
The new fee will pay for several electric-car incentives. Proponents intend to fill gaps in the statewide charging networks, to help overcome so-called "range anxiety" with an e-fueling station every 40 to 70 miles on major highways.
Well, since almost no private parties are stepping up, the state should charge the users for these to be built.
Amendments by state Sen. Rebecca Saldaña, D-Seattle, added hybrid owners to those paying the $75. In a Senate Transportation Committee hearing this year, Saldaña said she hopes to afford a used electric car, and that middle and lower-income people won't feel comfortable buying them until charging stations are more available.
Um, the vast majority of Prius' are hybrids, so they do not need to plug in to charge. That's the beauty of them. And they're getting punished for this. Hilariously, a goodly chunk of the people who drive them are causing elected Warmists to do this. So, hoist/petard.

If you liked my post, feel free to subscribe to my rss feeds.