You had "Jesus" showing up at the Seattle Green New Deal hearing and Greta Thunberg referred to as "Jesus". You have people praying to plants at Union Seminary. And so much more. Now we have (via Twitchy)
Blast the AC? Cook a steak once a week? Where do you fall short in preventing climate change? Tell us with Climate Confessions: https://t.co/WoifEE8gHj pic.twitter.com/nhCE0UOiuA

— NBC News Graphics (@NBCNewsGraphics) September 18, 2019
It looks like this
And things are not going well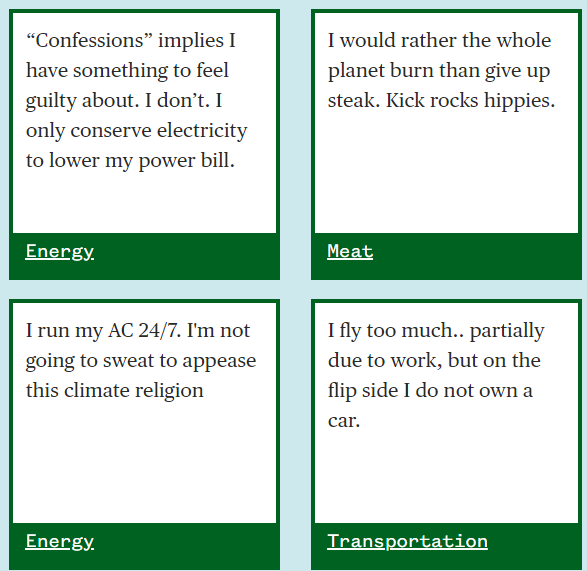 It's getting totally beaten with non-Warmist comments.
When you go to leave a confession, you are given a little snippet of a tip, most of which seem to be about standard energy savings and environmentalism, which have nothing really to do with 'climate change.'
Remember, though, this is all about science, and definitely not a cult.

If you liked my post, feel free to subscribe to my rss feeds.