What is it with climate cultists trying to bring Jesus into their Progressive (nice Fascist) push for Big Government style Green New Deal/climate garbage?
City Council Unanimously Passes Legislation That Will Make a Seattle Green New Deal Reality

The Seattle City Council unanimously passed legislation that would establish a Green New Deal Oversight Board.

Establishing the board is a crucial step in making the Seattle Green New Deal (GND), a resolution the council passed in August, a reality.

The board will lay out how to follow and implement a GND, which is an extensive list of environmentally conscious goals. The board will advise all city departments and make sure that they are following the tenets of the GND and the overarching goal of reducing the city's greenhouse gas emissions and, ultimately, eliminating climate pollution by 2030.
They could probably start with the city doing away with its own use of fossil fuels for all the things the city does, like garbage pickup, police patrols, the fire department, and so on. But, anyhow, this dude showed up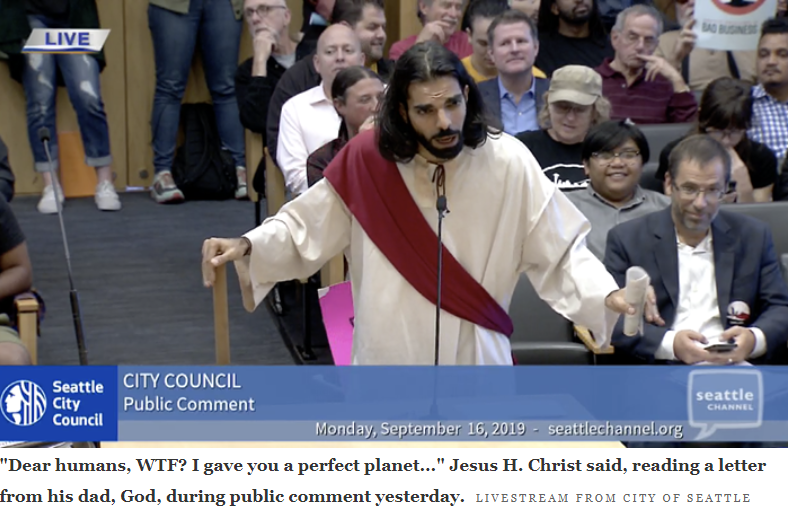 These same people also want Christianity removed from the public space.

If you liked my post, feel free to subscribe to my rss feeds.