This isn't the first time that aliens are dragged into the 'climate change' brawl, and won't be the last. But, it is an even hotter take, since it comes from The Bulletin Of The Atomic Scientists
Did climate change destroy the aliens?

Italian physicist Enrico Fermi had a knack for back-of-the-envelope calculations. In a famous lunch-time conversation in 1950, Fermi used his knowledge of astronomy and probability to highlight a problem: If intelligent life exists elsewhere in the galaxy and if long-distance space travel is achievable, then Earth should have been visited by aliens by now.

So, Fermi asked his colleagues: "Where are they?"

Despite tantalizing hints, such as the inexplicable sightings by US Navy pilots recently reported in the New York Times, there is still no reliable evidence of alien life, either on our humble planet or elsewhere in this infinite universe. (snip through other explanations)

Self-inflicted climate change has frequently been identified as a possible Great Filter. According to this theory, any intelligent lifeform will consume vast amounts of energy as it develops technologies. Since harnessing energy always results in some kind of pollution, the planet's ecosystem will eventually be degraded to the point where it imperils the polluting species.

With this in mind, consider anthropogenic climate change. Our species has increased Earth's average temperature by only slightly more than 1 degree Celsius (1.8 degrees Fahrenheit), yet we are seeing increasingly frequent and severe floods, droughts, and forest fires, as well as melting sea ice, crumbling glaciers, sea level rise, ocean acidification, and widespread biodiversity loss.
Where do they come up with 1.8F? Everything says it is 1.5F since 1850.
With atmospheric carbon dioxide levels at 415 parts per million and rising, we are on track to shoot far past the 2-degree Celsius increase (3.6 degrees Fahrenheit) that scientists have identified as the safe outer limit for preserving our civilization—and some researchers warn that even that 2-degree figure is far too optimistic to be considered safe).

Add in all the known and unknown feedback loops and tipping points—such as the possible release of the vast stores of methane trapped in the now-melting Arctic—and the future of our species is looking rather bleak.

Somewhere out there in the vastness of space, other forms of intelligent life likely faced similar problems; some might have been able to develop cleaner energy sources from the start, or switch to them before calamity struck. There is still an outside chance that humanity could do this—though we are running out of time, fast.
Perhaps this stupidity in pushing a scam has the aliens laughing.
We know that human beings have the capacity for intelligent foresight and large-scale cooperation. It cannot be pure luck that our species has survived as long as it has.

But now, we need to raise our game. Are we an exceptional species, or just another flash in the cosmic pan?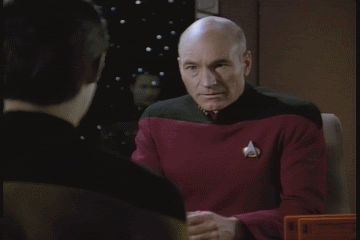 Mankind survived plenty of warmer and cooler periods, and with less technology. We'll do just fine.

If you liked my post, feel free to subscribe to my rss feeds.