See, if only you hadn't driven a fossil fueled vehicle and/or taken a fossil fueled flight to vacation in these coastal areas providing them with money and jobs they wouldn't have mental stress, you guys
Mental Stress on Rise as Coastal Towns Confront Climate Threats

When community leaders in the town of Piermont, just north of New York City, ask residents, "How long do you want to live here?" the question is more than a personal one.

Piermont, parts of which are set on a narrow peninsula that juts out into the Hudson River, is hugely at risk from rising sea level rise linked to climate change, and may become one of the early U.S. communities that need to retreat to higher ground.

Right now, flood walls can buy time. But in Piermont, "retreat has been on the agenda for a long time", said Kristin Marcell, who has helped residents discuss the idea as part of her job with the New York State Water Resources Institue.
In other words, her jobs is to Scare people which gives them all this mental stress
Dealing with worsening land losses can take a massive toll on communities who are preparing to uproot themselves as their homes vanish under their feet, said Robin Bronen, who heads the Alaska Institute for Justice.

The group has been working with 15 remote coastal Alaskan communities facing imminent climate-related threats, she said at the gathering at Columbia University.

"There's an enormous amount of grief from leaving these places," she said.

"This conversation needs to really, really include what is the mental health" situation of the person moved, she said.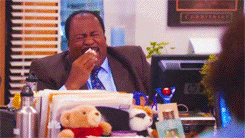 The closest station to Piermont, NY, is at The Battery, at the lower tip of Manhattan. The actual tide gauge, with actual data that goes back 1856, shows "The relative sea level trend is 2.85 millimeters/year with a 95% confidence interval of +/- 0.09 mm/yr based on monthly mean sea level data from 1856 to 2018 which is equivalent to a change of 0.94 feet in 100 years." That's below average for a Holocene warm period. If idiots want to scare themselves over something that is entirely normal and has little to do with Mankind, well, when are they going to give up their own use of fossil fuels? If they really cared, they would demand that Route 9W be moved outside their town. Or blow it up. And no more fossil fueled ships at their marinas.

If you liked my post, feel free to subscribe to my rss feeds.