Supposedly, they are big as cats, and CNN is on the case
Rat infestation plagues New Zealand town

A beachside New Zealand suburb known for roaming chickens and yoga has become infested with hordes of unwelcome guests: large, writhing rats.

The rodents — which have swarmed around shops and houses in the artsy west Auckland suburb of Titirangi — have made headlines in New Zealand recently, where local media have described them as "cat-sized" and "brazen."

Local reporter Don Rowe said he saw 30 to 40 rats within a 20-minute period when he went out to the area last week.

"They were sort of writhing around in the brush and feasting on little bits of grain," he told CNN. "They've never been as brazen or in as high a number. They were crawling over the roots and in and out of trees, just a tide of them … They were not afraid of people at all, not afraid of vehicles."

Earlier this month, Titirangi Residents and Ratepayers Association posted on their Facebook, saying the rats were "running all over the village in broad daylight."

Suburban Titirangi has long been home to a large population of wild chickens, and residents believe that the rats may have been fattening up on chicken feed left for the stray birds, said Greg Presland, the chairperson of the Waitakere Ranges Local Board which administers Titirangi.
Oh, so, there is a rational explanation for this. A lot of extra food sitting around, rats eat it, grow, having litters. Just like in many big cities around the world when trash is left out.
Titirangi is just the tip of the iceberg of a much bigger problem in New Zealand, said Kevin Hackwell, the chief conservation adviser at conservation organization Forest and Bird.

He said the rat influx was due to a so-called mega-mast, the country's biggest in 40 years. In New Zealand, native plants don't always seed every year. Every few years, all species of one tree will seed at once — something called a "mega-mast."

Historically, New Zealand was a land of birds — the only native mammals are bats — and a mega-mast would have been good for native bird populations. But now, it's rodents that feed off the additional seeds and fruits, meaning their populations soar into the millions. That in turn affects the native bird populations, as the huge rat populations feed on bird eggs, Hackwell said.
So, another good reason to add into the mix, right? Nope, sorry, Mate, that makes no sense in Warmist World
The reason for the huge mega-mast was simple: global warming, Hackwell said. As temperatures have got warmer, the frequency of major masting events has increased, he said.

"Climate change is already having a huge impact on our biodiversity," he said. "In a mega-mast year, all hell breaks loose for our native wildlife."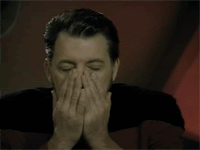 If you liked my post, feel free to subscribe to my rss feeds.