Suzanna Danuta Walters, writing on the opinion pages of the Washington Post, takes Identity Politics to a whole new level
If male candidates want to show they get it, they should get out

In 2013, Facebook Chief Operating Officer Sheryl Sandberg urged women to "lean in" to their power and break through that pesky glass ceiling. Predictably — and correctly — feminists argued that "leaning in" not only left male-dominated corporate culture intact but also depended on underpaid female domestic workers to clean and care for children. Both Sandberg's book and the critiques of it left actual men out of the analysis, as if leaning in (and sorting out the limits of this proposed solution) was yet more women's work.

I'm reminded of that omission as we head into the Democratic primary season. More women are seeking the party's presidential nomination than ever before. And yet a few white men sit at the top of the polls and rake in big fundraising hauls. As candidates such as Sens. Kamala D. Harris, Elizabeth Warren, Kirsten Gillibrand and Amy Klobuchar lean in, maybe it's time for some of their male competitors to find ways to lean out.

Early media coverage of the campaign demonstrates why merely leaning in can't dismantle the double standards and deep structural misogyny women face. Studies by FiveThirtyEight and my colleagues at Northeastern University found both fewer "media mentions" of female candidates and also more negative coverage than of their male counterparts. Meanwhile, Beto O'Rourke apparently merits multiple profiles, an HBO documentary about his failed Senate run and an Annie Leibovitz photo shoot in Vanity Fair — while Pete Buttigieg got a literally glowing New York magazine cover profile.
So, wait, the mostly Democratic staffed and run news and media outlets are being sexist in giving the male Democratic candidates more coverage?
Huh.
Anyway, Ms. Walters yammers on about male privilege and other SJW whines, followed by
The really radical thing for a male candidate to do in 2020 would be to step down and step away, realizing that real gender equity is achieved only when men actively refuse the benefits they receive simply for being born male.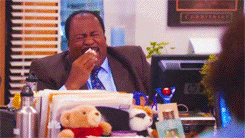 This is a great idea. All the male Democrats should bow out. Say goodbye to Biden, Booker, Bernie, Beto, Buttigieg….are there any who aren't named with B's?…Delaney (who?), Yang (who?), Castro, Inslee, Hickenlooper, Messam (who?), Ryan (who?), Excitable Eric Swalwell, Gravel (who?), Moulton (who?). This would leave Kamala Harris, Tulsi Gabbard, Elizabeth Warren, Amy Klobucher, and Kirstin Gillibrand. Perhaps Sore Loser Stacey Abrams if she decides to jump in.
Gender and racial equity are not zero-sum games: Everyone is a winner when we have a more diverse and representative government. But we can't achieve that vision without men taking responsibility for the inordinate space they take up in the media and the candidate field.
It really is pathetic. This kind of thinking says that women can't compete on their own, that they aren't as good as men unless they get lots of help, like with men taking themselves out of the game. Sad. Really sad. And this is what Democrats think. They say women are strong, but, really boil it all down, and they think that women are delicate flowers unable to do it on their own.

If you liked my post, feel free to subscribe to my rss feeds.