Mary Robinson is an Irish Independent politician who served as the seventh President of Ireland, becoming the first woman to hold this office. She also served as United Nations High Commissioner for Human Rights from 1997 to 2002, as well as being involved with the #climatechangescam for quite some time, both as the Pres of Ireland and her work through the United Nations. She also takes lots and lots of fossil fueled flights around the world to push her 'climate change' views, which would make her a "climate delayer". Here she is ramping up the climacrazy (via Watts Up With That?)
Climate change denial is evil, says Mary Robinson

The denial of climate change is not just ignorant, but "malign and evil", according to Mary Robinson, because it denies the human rights of the most vulnerable people on the planet.

The former UN high commissioner for human rights and special envoy for climate change also says fossil fuel companies have lost their social licence to explore for more coal, oil and gas and must switch to become part of the transition to clean energy.

Robinson will make the outspoken attack on Tuesday, in a speech to the Royal Botanical Gardens at Kew in London, which has awarded her the Kew International Medal for her "integral work on climate justice".

Robinson is chair of the Elders, an independent group of global leaders founded by Nelson Mandela that works for human rights. She will say in her speech: "I believe that climate change denial is not just ignorant, it is malign, it is evil, and it amounts to an attempt to deny human rights to some of the most vulnerable people on the planet."

"The evidence about the effects of climate change is incontrovertible, and the moral case for urgent action indisputable," she will say.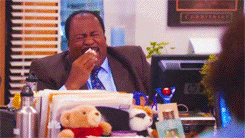 Virtually no one denies that the climate has changed, going from a Holocene cool period to a warm one. The disagreement is on causation. Hell, even if we agreed on causation, ie, that it is mostly/solely caused by Mankind, we'd disagree on actions to resolve this, which, yet again, the Warmists like Mary want massive taxation and fees, along with governmental control of everything, from our individual lives to companies to religious institutions to the energy companies and the entire economy. Hence why they have to attempt to scare people into giving up their freedom and money with insane yammerings like the above.

If you liked my post, feel free to subscribe to my rss feeds.