This is all your fault for refusing to do away with moo cows and giving up your modern lifestyle
You're thinking "they can't possibly link this to 'climate change'," right? Yes, yes they did https://t.co/G8JMCPs4A0

— WilliamTeach2 (@WTeach2) March 2, 2019
It's actually more than just never hitting 70 degrees once, as we read the screed
Home restaurant's sprawling outdoor patio in Los Feliz, set under a canopy of large trees, was designed to take advantage of California's temperate climate and typically sunny skies.

But this February has been so cold that the restaurant scrambled to set up extra heaters outside the Craftsman-style house to keep diners and workers warm during the record-setting cold winter.

"We had three heaters going for a while and this month it just hasn't been enough," said Sam Yoo, a manager at the restaurant. "I'm trying to have the waiters and hostesses wear warmer clothing, but I have one heater set up right by the host stand so they don't catch colds."

For the first time since forecasters began recording data — at least 132 years — the mercury did not reach 70 degrees in downtown Los Angeles for the entire month of February. That makes it the eighth-coldest February on record, said Ryan Kittell, a meteorologist with the National Weather Service in Oxnard.

The high for the month clocked in at 61 degrees, significantly lower than the average temperature of 68 for February, Kittell said.
And
Even factoring in the cold snap, California is still warmer than average, and swings between periods of severe winter rainstorms and profound drought will probably become more pronounced in the future because of climate change, said Daniel Swain, a climate scientist at UCLA. (snip)

Several factors — including a lack of offshore wind and, more broadly, climate change — have played into California's weird winter weather, experts say.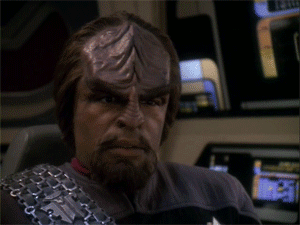 As Steve Goddard sarcastically noted as I pointed this article out to him "The atmosphere is trapping too much heat, which is producing record cold. Basic physics."

If you liked my post, feel free to subscribe to my rss feeds.