You know what's coming, right?
The Science Behind Seattle's Historic Snow

Seattle is no stranger to wet winters, but usually it falls as drizzle, mist, and other forms of liquid precipitation. This week, though, more than a foot of snow has turned the Emerald City white. So what gives?

The recent spate of storms are following very abnormal tracks that have tapped deep Canadian cold. And yes, the polar vortex may even be playing a role.

To understand what's weird, you have to understand what's normal. Seattle does get about six inches of snow a year, but a sustained run of storms like this is rare. According to the National Weather Service, Sea-Tac airport has picked 14.1 inches of snow as of Monday morning, making this the snowiest February recorded there since record keeping began in 1945 and the eighth-snowiest month, period. With more flakes expected to fly on Monday evening, February 2019 could climb even higher in the record books. (snip)

To get snow, you have to get cold. And to get cold, you have to get air from Canada. And that's exactly what's been happening for the past week. Storms have been coming in almost directly from the north, tapping chilly air from interior British Columbia. That's caused Seattle temperatures to dip 20-30 degrees Fahrenheit colder than normal or well below freezing. And that's how you end up with people skiing down city streets and the photo at the top of this post of a majestic Saint Bernard on a snow mound in front of the Space Needle. (snip)

His research also shows that the recent run of winters with polar vortex breakdowns could become more common as the planet warms.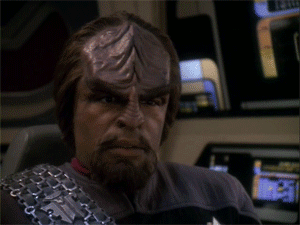 This is the kind of thing I'm seeing on Warmist twitter
When I called my mother she asked about the snow in Seattle and was like this is what happens when we fuck with the earth and cause climate change.

If my mother who never went to school b/c she worked in a factory to support her sisters can understand climate change, so can you.

— Where Earth and Time Shall be No More (@sevenishmagpies) February 12, 2019
Tell me again how climate change isn't real? Seattle is currently getting more snow than IT EVER HAS #ClimateChange #PNW #SeattleSnowStorm2019 #ActOnClimate pic.twitter.com/hBKjSDurAM

— Adam (@Freudianslip320) February 12, 2019
They really do believe an over-heated world is causing this.

If you liked my post, feel free to subscribe to my rss feeds.