Heck, even 'climate change' does better. Not by much, but, if this is what Democrats have worked on for two years now, #Fail
Gallup Shows How Much Americans Really Care About The "Situation With Russia" https://t.co/rckVvEME5L

— zerohedge (@zerohedge) July 19, 2018
From the article
There's just one problem with the Democrats' unending focus on Russia and the media's constant collusion chatter: few Americans care, because – drumroll – they have real lives in the real economy to worry about.

As the latest survey from Gallup shows: when asked what the most important problem facing the nation is, Russia did not even warrant a 1% – and worse still, it is declining in importance from there.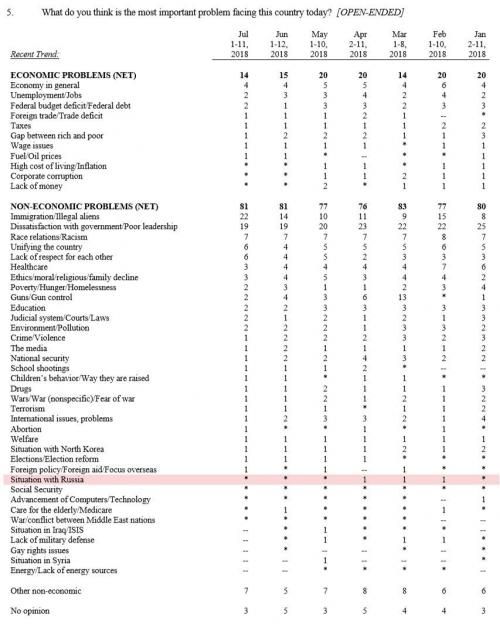 It ranks so low that it gets an *. So, yeah, keep pushing this, Democrats.

If you liked my post, feel free to subscribe to my rss feeds.