All because you decide to have a hearty breakfast which included evil sausage in your evil natural gas heated home which is too big in the first place, per Excitable Eric Holthaus
Get used to saying 'bomb cyclone.' This is our climate now.

Now that one of the strongest nor'easters on record has swirled off to Canada, it's time to talk about what everyone was thinking during the storm: Is this just what happens now?

Short answer: yes. Get used to it. Wild storms like this week's massive coastal cyclone will be part of winters in the Anthropocene.

This storm's frightening name — the "bomb cyclone" — was derived from an obscure meteorological term and caught on after President Donald Trump's terrifying tweet about nuclear weapons. The storm wasn't as scary as all that, obviously, but it still spread havoc. (snip)

Storms like this one have always threatened to flood coasts. Seven of New York City's 10 worst coastal floods on record have been from nor'easters. With rising seas and warming wintertime oceans juicing the power of cyclones, there's good reason to expect that huge winter storms will pose an increasingly severe risk to coastal communities in the Northeast. In fact, it's exactly what we expect will happen with climate change.
So, massive cold weather and snow is now "exactly what we expect will happen with climate change"? Good grief. These people just won't give up.
Winter may be the last refuge of climate deniers, so it makes sense that they'll work harder to seize on cold-weather storms. It's a window into their view of the world. Appearance is enough evidence. It's all that really matters. Given what's at stake in the oceans and on land, such views should be seen for what they are: a threat to our safety, just as real as any bomb.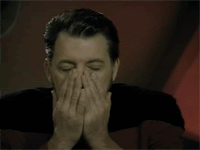 What's also interesting is that Eric just called it weather. When Skeptics note the cold weather, it's just weather. When Warmsists discuss it, it is totally doomy worthy 'climate change.'

If you liked my post, feel free to subscribe to my rss feeds.