Warmists were a little late with their doomsaying on 'climate change' while using Halloween as a prop, but, hey, better late than never
Just in Time for Halloween, Scientists Are Preparing for a Vampire Bat Invasion in the U.S.

Tis the season … for stockpiling copious amounts of garlic, crosses and holy water to fight vampires. Vampire bats, to be specific.

OK, maybe that's just in the movies, but according to Popular Science, vampire bats may soon swarm the United States in droves unseen since 5,000-plus years ago. The likely cause? Climate change.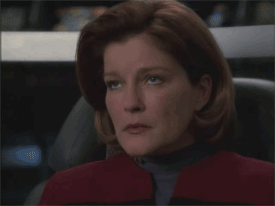 Oh, wait, what's this?
Fossils found in California, Florida, Texas and Arizona (among other states), dating back to approximately 5,000 to 30,000 years ago, indicate that the vampire bat once lived in the U.S. when it was a much warmer place.  The species is currently found throughout Mexico, Central America and South America, but research shows that the Desmodus rotundus population is on the rise, pushing into new territory in both North and South America. The bats may bring new variants of rabies along with them.
So, the rest of the article likes to blamestorm Mankind for rising temps, but, um, what caused this previously? Nature, you say? Huh. Of course, Warmists have their anti-science talking points to tell us why, showing that they are part of a cult.
Meanwhile, the Environmental Defense Fund goes on to tell us about the 5 scariest aspects of 'climate change', which is the real Halloween horror story or something. Still no actual scientific proof of being mostly/solely caused by Mankind.
Grist has the Halloween of the future, and says you're not going to like it.
The Fairbanks Daily News-Miner is recommending you reuse your Halloween pumpkins to stop food waste to stop Hotcoldwetdry. You know, the ones that have been sitting outside for a week or two. Yuck.
The Union of Concerned (Climahysterical) Scientists says the spookiest costume of 2017 is the fossil fuel company executive.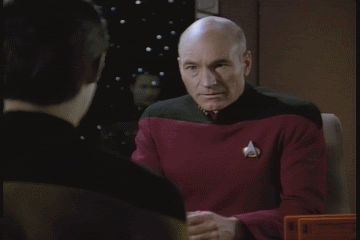 Yeah, that one deserved a facepalm.
Finally, Yale Climate Connections does something you know I despise, namely, interjecting Hotcoldwetdry into real environmental issues. The headline is A common ingredient in Halloween candy is contributing to climate change. Of course, this is also a way for Warmists to attempt to ruin Halloween. What it's about is the use of palm oil. I've noted many times that the creation of palm oil farms has led to clearcutting forests and jungles, and, beyond the normal loss of animals, birds, lizards, etc, there is the intentional slaughter of animals like orangutans. So, yes, palm oil is a real environmental issue.

If you liked my post, feel free to subscribe to my rss feeds.