Brought to you by people who take long fossil fueled trips many times a year to attend conferences that complain about Other People taking fossil fueled trips, and refuse to reduce their own carbon footprints
(Innovators Magazine) Businesses and individuals are being urged to join a UN initiative and contribute to reducing greenhouse gas emissions.

The United Nations Climate Change secretariat is promoting the 'Climate Neutral Now Pledge', a voluntary programme that encourages organisations to take climate action by 'measuring, reducing, and offsetting' their unavoidable emissions. To offset emissions they can't currently avoid, signatories can offset them by buying UN-Certified Emissions Reductions (CERs) which finance projects in developing countries including solar and wind farms.

And this is a movement everyone can join. Individuals who want to get involved can sign up to the Citizens Climate Pledge at climatepledge.global. An online calculator estimates someone's climate footprint so they can also effectively 'measure, reduce, and offset' their negative environmental impact by taking steps such as purchasing United Nations-certified climate credits.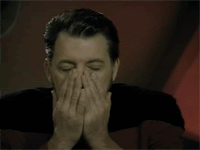 In other words, the UN wants to make some nice cool climacash off pushing this junk science issue, and, get the names, email addresses, and other information from Useful ClimaIdiots to use for their purposes. Have to admit, it's a good plan, because there are plenty of ClimaIdiots.

If you liked my post, feel free to subscribe to my rss feeds.