This is how we take scientific musings, which make sense, and turn them into a clarion call for the Cult of Climastrology
Why Can't We Find Aliens? Climate Change Killed Them

Fresh on the heels of the recent news surrounding the increasingly dire climate forecast for our planet, comes a possible warning from the cosmos: climate change in extraterrestrial environments is inevitable and, should life on hypothetically habitable worlds not act as a stabilizer for their environments, it serves as a "sell-by" date for all burgeoning lifeforms.

In new research published in the journal Astrobiology, astronomers of The Australian National University (ANU) pondered this scenario and realized that young habitable planets can become unstable very quickly. What once was a life-giving oasis becomes a hellish hothouse or frozen wasteland very quickly.
It's worth hitting the link to read the whole thing, but, the upshot here is that some planets that produce life do not have the chance to see the climate stabilize to a point that intelligent life can develop. You get planets like Venus with a runaway greenhouse effect and Mars with its thin atmosphere. Obviously, stabilizing is a relative term, considering what has gone one with Earth's atmosphere, such as very hot and multiple "snowball Earth" events, along with ice ages, mass volcanic eruptions, meteor impacts, and other events that caused mass extinctions. But, the atmosphere has been with a certain range allowing higher life forms to develop, thrive, and gain intelligence.
Chopra and Lineweaver suggest their new research provides some answer to this paradox and call it the "Gaian Bottleneck." If life isn't given a chance to stabilize its biosphere, then it's doomed. (snip)

But now we have an intelligent lifeform that emerged as a dominant force, interrupting and exploiting our planet's natural cycles. Humanity has inadvertently created a new bottleneck — let's call it the "Industrial Bottleneck" — by causing irreversible changes to our delicate biosphere. Now, we're seeing rapid impacts on our civilization as the balance in our climate is knocked off-kilter by the inexorable rise of greenhouse gases from industrial processes and energy needs.

Are these bottlenecks common throughout the cosmos? If an extraterrestrial lifeform "makes the grade" and survives the Gaian Bottleneck, does it then face another existential threat from their evolution into a industrial civilization?
Discovery took a sound bit of scientific inquiry and turned it into a whine about Mankind developing, forgetting that they wouldn't be able to publish this screed on the Internet, nor broadcast their shows on television without that industrial revolution.
For now, this is all speculation, but what's clear from observations of our own planet, is that the mother of all existential self-inflicted bottlenecks is on the horizon and, unless we find a way of reversing the damage we've caused to our environment, it seems we'll quickly become just another lifeform that didn't make the grade.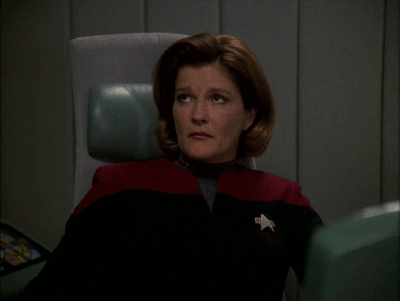 If you liked my post, feel free to subscribe to my rss feeds.