Yet another insane prognostication from the Cult Of Warming
Climate Change Could Turn Chicago into Texas, Report Claims

Last year was the hottest on record, and if climate change persists, it could get a lot worse, a new report claims, warning Chicago's climate could mirror that of modern-day Texas by the end of the century.

The report, part of a study examining climate change called the Risky Business Project, was funded by Bloomberg Philanthropies, the Paulson Institute and TomKat Charitable Trust, and examined how climate change may affect the Midwest, its cities, communities agriculture and businesses.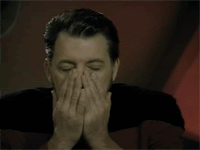 "The average Chicago resident is expected to experience more days over 95°F each year by century's end than the average Texan does today," the report said.
Uh huh.
Other consequences, the reported predicted, include rising energy costs, an increase in violent crime and economic losses to due agriculture being harmed.
I'd worry more about liberal policies regarding crime than Hotcoldwetdry. Same with rising energy costs. And straight up economic losses.

If you liked my post, feel free to subscribe to my rss feeds.