I wish I was making this stuff up
(Treehugger) The towns Yulan and Highland in upstate New York put on a show called the Weather Project about climate change – Wizard of Oz style – last weekend. The key message? Live with less.

The show, organized by members of the not-for-profit North American Cultural Laboratory (NACL) theater company, brought together all sorts of skills, from painting to dancing to singing, and more importantly brought the whole community out. They were partially funded by The National Endowment for the Arts, The New York State Council on the Arts and other members and organizations in the region. About 600 people came to see the show, which was organized and produced by 73 community members of all ages.

The Weather Project tells the story of three students who are blown away from their science fair in a tornado. They find themselves in the clouds and are told if they want to get home, they need to find the Great Scientist. As they wander down the solar brick road, they encounter clouds, solar munchkins, a mermaid counting extinctions, learning more and more about climate change and how to live with alternative energy. But they have to be careful because the Fossil Fuel Gang lurks around every bend, driving their Mercedes and laughing their evil cackles.

When they finally reach the Great Scientist, a beekeeper, they finally learn the trick to going home. She teaches the travelers to live with less, and they promise to wash their tinfoil, car pool, and stop buying plastic bottles. We're big fans of the message.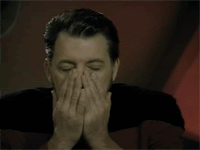 The sad part is, there are some good environmental responsibility messages, which are destroyed by bringing Hotcoldwetdry into the mix. The Church Of Warmism has done their level best to ruin most real environmental issues.

If you liked my post, feel free to subscribe to my rss feeds.