You just knew that some Warmist somewhere was going to link the recent 8.2 Chile earthquake to "climate change", right? Here we go
Chile's Terrifying Earthquake Makes It Clear That We Need to Take Climate Change Seriously

An 8.2-magnitude earthquake struck the northern coast of Chile Tuesday night, triggering landslides, fires, a small tsunami, destruction of homes and power outages. Reports say six people have been killed, either from being crushed by debris or from suffering heart attacks. The scene was chaos as more than 900,000 people were evacuated, hundreds of prisoners escaped and aftershocks rocked the country. With power and road access cut off in many areas, people were waiting in the dark atop hills for help, CNN reported.

Tuesday's enormous earthquake and its alarming repercussions may be part of a larger phenomenon less natural than we might think: climate change. (snip)

For many, this earthquake evokes the panic Chile suffered in the aftermath of its 2010 earthquake that, at 8.8 on the Richter scale, killed more than 500 people and actually knocked the Earth a few degrees off its axis. In 2004 the Indian Ocean earthquake and tsunami killed more than 200,000 people and also shifted the Earth off its axis. With each small degree change in the Earth's axis, time as we know it changes. Our days literally shorten.
Marguerite Ward attempts to make a link to the glacial melt
Today, while we're far from our more glacial past, we are experiencing warming and rising sea levels at an unprecedented rate. As glaciers melt, fault lines are able to move more easily, making earthquakes more possible and common.
Except, the earthquake was not an area with any melting glaciers. Nor was the one in the Indian Ocean. Nor the Japanese earthquake (though she doesn't mention it, Warmists did go down that road)
The Incorporated Research Institute for Seismology runs a live interactive map of all recent earthquakes. Both large and small, there have been nearly 33,000 earthquakes this past year alone. Hundreds of earthquakes have shaken the Earth in the past seven days. Will earthquakes like the one that rocked Chile this week become more common as the Earth's climate changes? It may be time to rethink what exactly climate change means.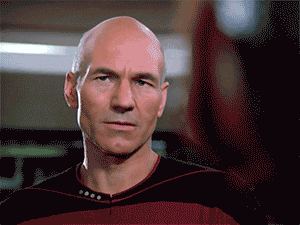 If you liked my post, feel free to subscribe to my rss feeds.