This is what Warmists are reduced to. But, then, this has never been about science: it's about politics, and Warmists have been using these types of personal smears since they invented the issue in order to push their Progressive doctrines
What Is The Difference Between A Psychic And A Climate Science Denier?

What is the difference between a psychic and a climate science denier? The answer might surprise you.

The question popped out of my head while it was exploding from this jaw-dropping story: "CNN's Sister Network Asks Psychic To Explain What Happened To Missing Malaysia Jet!" (snip)

Her answer reminded me of the deniers:

"Naturally, I don't have hard, concrete evidence. I think any psychic who has hard, concrete evidence can't do their job correctly…. They'll just work off what they know. I tend to work off what I don't know." (snip)

I know what the similarities are between psychics and deniers. They both use unscientific methods, generally make stuff up with no evidence to support their views, and have consistently been debunked when scrutinized.

What is the difference between a psychic and a climate science denier? In fairness, psychics sometimes guess the right answer.
Let's consider: who was right about the climate?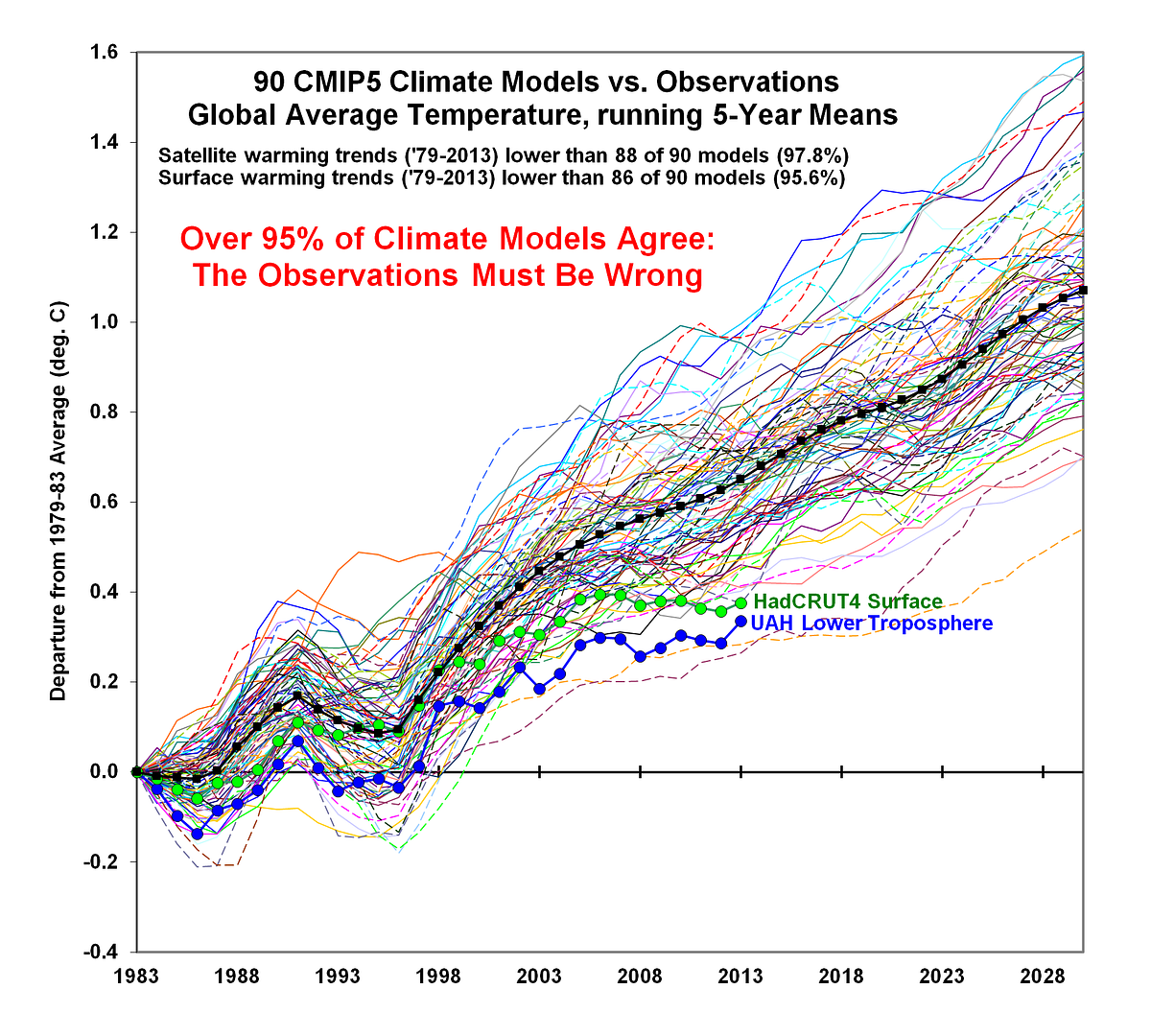 Hmm, looks like the Warmist models were wrong. Warmists were wrong about sea level rise. They were wrong about snow being a thing of the past. They were wrong about the Arctic being ice free. They were wrong about tropical storm development and landfalls. And they cannot prove, using the scientific model, that the warming of the (insert time frame based on their talking points here) was mostly/solely caused by anthropogenic means.

If you liked my post, feel free to subscribe to my rss feeds.