Because, really, what else can they do? Their foreign policy is a disaster, just like their economic policies. He's nominating people that are so hard-core leftist that Senate Dems refuse to even vote on them. Obamacare is beyond a mess. Prices are rising. Wages are down. So now is the time to offer ideas to local governments on how to institute more rules and regulations
(The Blaze) Even with recent survey's finding that climate change was not a top priority for Americans and many thinking that it's actually exaggerated in the media, the Obama administration is pushing forward on its fight against global warming in a geeky fashion.

The White House on Wednesday announced an initiative to provide private companies and local governments better access to already public climate data, which it is displaying through maps and even gaming-type simulations.. The idea is that with that localized data they can help the public understand the risks they face, especially in coastal areas where flooding is a big issue.

The government also is working with several high-tech companies, such as Google, Microsoft and Intel, to come up with tools to make communities more resilient in dealing with weather extremes, such as flooding, heat waves and drought. They include computer simulations for people to use and see what would happen with rising seas and other warming scenarios. Companies will also hold brainstorming sessions with computer programmers aimed at designing new apps on disaster risk. The New York Times reported that companies such as these will be vital at making the majority of information on the site usable to the average person.
The website is at data.gov/climate. One of the data sets is on population, so Obama and his peeps must be buying into the notion pushed by many of the seriously hardcore climate cultists regarding population reduction. Here's a great data set you won't see on the website
And this one, regarding the models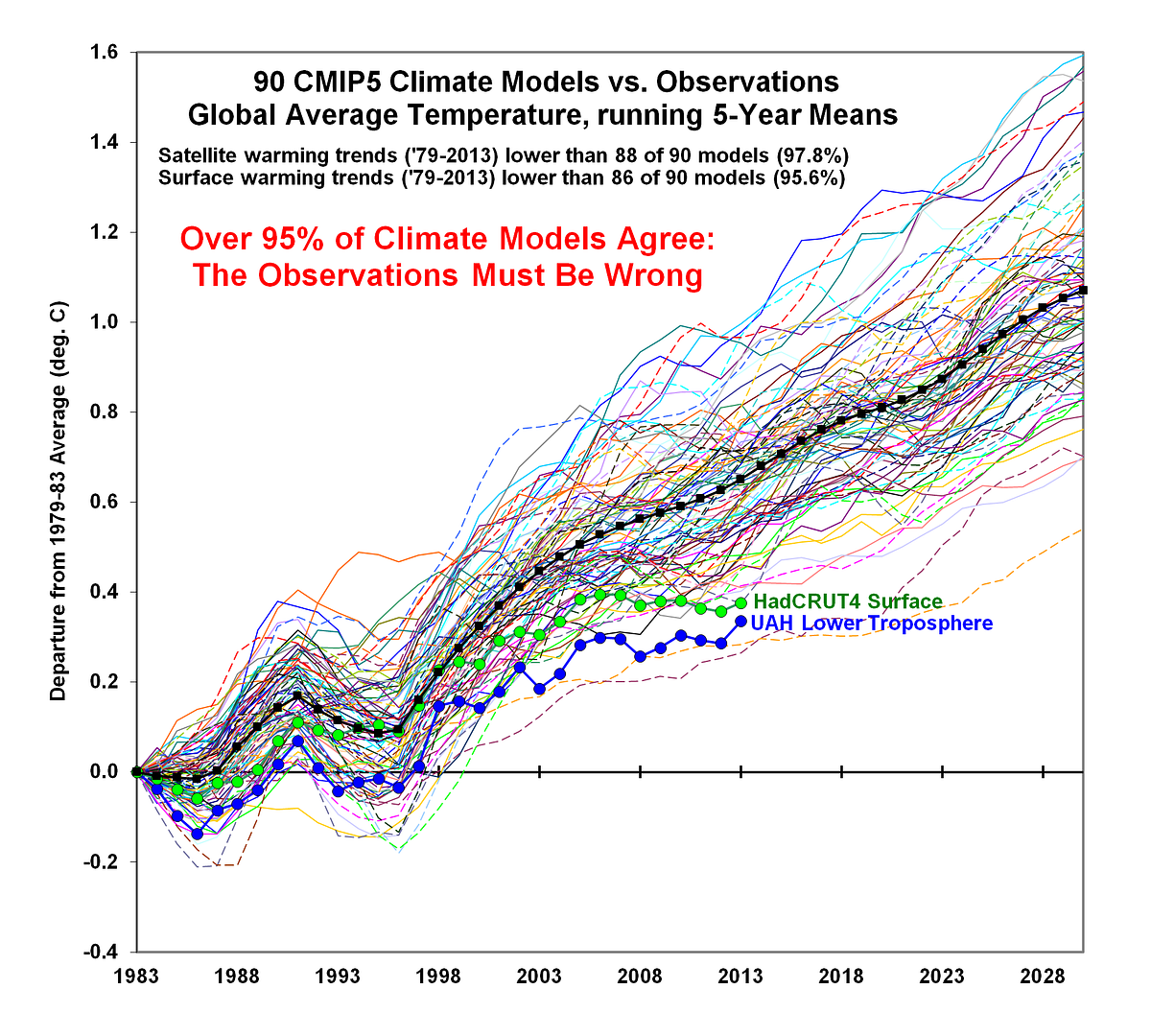 Warmists keep making prediction, which turn out to be wrong. Hence their push to tell us what will happen at the end of the century, when no one will remember.

If you liked my post, feel free to subscribe to my rss feeds.